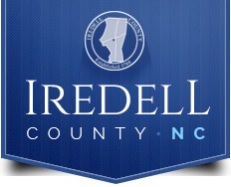 BY KARISSA MILLER
The heroic work of Iredell County Emergency Medical Services personnel extends beyond their life-saving efforts at accident scenes and house fires.
EMS personnel are also working to help overdose survivors get clean and turn their lives around.
Director Blair Richey updated the Iredell County commissioners on the efforts of the peer and family support specialist during the board's winter planning retreat on Friday.
Richey shared the story of Melissa Mullins, 39, who has transformed her life with the help of the EMS initiative.
Mullins' struggles with substance use disorder starting when she was 12, Richey said. After drugs and alcohol threw her life into a tailspin, Mullins found herself in prison for four and a half years.
"Unfortunately, she had the custody of her child taken away and things were spiraling," Richey said. "We encountered her when she overdosed at a stop light in the middle of an intersection."
EMS Certified Peer Specialist Sandy Tabor-Gray met and began working with Mullins.
Tabor-Gray calls upon patients who have overdosed and required emergency assistance. The peer specialist also works with the local emergency rooms to help identify individuals who could benefit from services to address their use of opioids and substance use.
Mullins had been in recovery before, but this time was different.
Tabor-Gray met with her weekly and sometimes more often depending on her needs. She also helped connect her to community resources and got her involved in AA.
Mullins got a job, which led to another job and eventually a better one. She now has her own vehicle and is looking for her own place to live.
When she didn't have transportation, Tabor-Gray helped her get to and from doctor's appointments and job interviews.
Richey emphasized that peer support helps address a person's basic needs, which helps them address the health needs of the patient.
Although Mullins has experienced many positive outcomes, her journey has not been easy. She admits she has relapsed on separate occasions in the beginning.
"Where she has come — in just a little over a year — it's nothing short of a miracle really," Tabor-Gray said. "She has gone and got her peer support specialist training, too. She wants to give back now."
"We certainly cannot do this on our own. If our program can inspire others to do what we're doing, that's a win," Richey added.
Mullins gave EMS officials permission to share her story in the hope that it might help others. She's celebrating being clean for almost 10 months and is working on regaining custody of her son.
EMS to give special presentation
Iredell County EMS has been selected to present at the Rx Drug Abuse and Heroin Summit on April 5-8. The conference is virtual this year.
"We're very excited and feel very honored to do this. We have been working on our presentation as well," Richey explained.
The presentation will focus on how to start community response support teams.
Richey said the department is continuing to merge peer support with their community paramedic efforts. The community paramedic helps empower citizens to manage their healthcare.
EMS will also look to apply for grants to further their community response efforts.
"We are designed to take that person from A to B. We are designed to be that go between. We are designed to do some work between A and B. We are established in the community and we are who you call when you have no one else to call," Richey said.
LEARN MORE
Contact information for Iredell's Community Response Support Team Programs:
♦ Peer Support specialist: 704-832-2194 or peersupport@co.iredell.nc.us
♦ Community Paramedic: 704-878-5442 or community.paramedic@co.iredell.nc.us