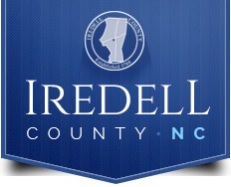 BY KARISSA MILLER
Basic health and dental care are not accessible to all Iredell County residents, but the county health department is working to change that.
Iredell County Health Director Jane Hinson outlined a plan to purchase a mobile health clinic for residents during the county commissioners meeting on Tuesday.
"Staff are very excited about having the opportunity to take services out in the community, where the people are where they are needed," Hinson said.
"We were glad we saw this opportunity with COVID. We are glad we got to explore it further. That's what public health should be about — not just the four walls of the health department," she added.
The mobile clinic will target the uninsured and underinsured in the community.
Commissioners approved using up to $700,000 in Medicaid Maximization funding Tuesday evening to launch the mobile health unit to provide health care access throughout the county.
The motor home clinic will be staffed with medical professionals who will visit residents to offer COVID-19 testing, disease screenings, family planning services, immunizations, WIC (Women Infant Children) programs, dental care and more.
The mobile unit will probably be a 42-foot vehicle with two exam rooms, a restroom and consultation area, along with the equipment that the staff will need.
Other benefits described by Hinson included having a 40-inch LCD TV in the exterior compartment with a plexiglass cover. The TV would health department staff to offer outreach and education programs in the community.
Routine bloodwork and other preventative tests and screenings could also be done on the mobile unit.
"Everything we can do in our lab at the health department we would be able to do on this unit," Hinson said.
Hinson said every $1 invested in WIC returns at least $2.48 in medical education and productivity costs.
One hospitalization for COVID-19 could cost $30,000 to $50,000 for a short-term stay, Hinson said.
"That one vaccine can make a huge difference in someone's life," Hinson said.
Covid-19 Vaccination Efforts
As the county continues to return to normal, the desire to be vaccinated is not there, Hinson explained.
She told commissioners that she recently hired two individuals who have experience with COVID-19 to focus on community outreach.
Their sole purpose, she said, is to try and schedule small vaccine clinics.
They can also help answer questions people might have about the vaccine's safety and effectiveness or address other concerns.
In May, there was a vaccine clinic scheduled for 1,000 appointments and the health department could only fill 100 appointments. This trend is not unique to Iredell, but is happening all over the state, she said.
"We thought we'd be having mass vaccination clinics through the rest of the year, but when it stopped it stopped," Hinson said.