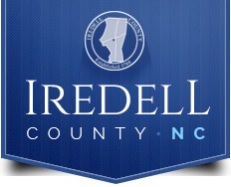 Proposed spending plan maintains property tax rate at 53.75 cents per $100 valuation
BY KARISSA MILLER
County Manager Beth Mull has presented a $236.1 million budget proposal for fiscal year 2021-2022 to the Iredell County Board of Commissioners that maintains the existing property tax rate.
"We were fortunate that the sharp economic decline projected for fiscal year 2021 was not as drastic as initially anticipated," Mull told commissioners during Tuesday's meeting. "We also received CARES Act funds and other grant dollars that aided in our fight against COVID-19,"
The proposed spending plan of $236,155,420 is up from the current budget of $230,357,300. Mull recommended maintaining a property tax rate of 53.75 cents per $100 valuation.
The budget is based on a tax base of $27,665,174,000 with a collection rate of 99.08 percent.
Among North Carolina's 100 counties, only 14 had a lower tax rate than Iredell County in 2020-2021.
"A low tax rate is a double-edge sword in many respects. It assists in business recruitment and retention and is appealing to new residents but limits the county's ability to offer the same level of services as other similar size counties," Mull explained.
Iredell commissioners have been able to maintain a low tax rate by growing the tax base through concentrated economic development projects and business expansion efforts.
COVID-19 and the Budget
The county budget is made up of different funding sources. The two largest sources come from ad valorem property taxes and the local option sales tax.
Due to the COVID-19 pandemic, the staff had anticipated a 2.63 percent decline in sales tax revenues.
"Fortunately, the sharp decline in sales tax anticipated as a result of the COVID-19 pandemic was not experienced due to the continued stimulus and unemployment funds," Mull said.
The budget relies on an overall 2 percent increase in sales tax revenues during 2021-2022.
"We're optimistic," Mull said, adding that the county staff will closely monitor and track tax receipts.
Ad valorem tax revenues are projected to increase by 3.89 percent increase during the next fiscal year.
Budget Highlights
The three top funding areas for the county are education (42.82 percent), public safety (21.34 percent) and human services (14.22 percent).
According to Mull, the county reworked its educational funding formula last year primarily in response to the request of the schools. As a result, Iredell-Statesville Schools, Mooresville Graded Schools and Mitchell Community College have seen an increase in their current expense funding and a decrease in capital funding.
Large capital needs, which are outside of normal maintenance, will be vetted as part of the county's capital improvement plan.
The per pupil allocation for I-SS and MGSD will increase to $1,967, up from $1,940 in the current budget.
Each school system will see a 1 percent decrease in current expense funding. This is based on N.C. Department of Public Instruction's projected enrollment figures.
However, Mull said that if the number of students is greater than projected by DPI, the county will go back and adjust the funding for all school systems.
• Iredell-Statesville Schools will receive $44.7 million, a slight decline from $45.3 million.
• Mooresville Graded School District will receive $13 million, down from $13.1 million.
• Mitchell Community College will receive $4.1 million, down $4.2 million.
Pay Increases for County Employees
Mull shared a quote from Fred Rogers, which said, "When I was a boy and I would see scary things in the news, my mother would say to me, 'Look for the helpers. You will always find people who are helping.' "
Mull said that county employees are those helpers, "even in a time when very few would step up, they were here each and every day helping the citizens of Iredell County."
For this reason, she is recommending a performance-based merit increase of up to 5 percent this fiscal year.
Mull is also recommending 27 new full-time positions, among the most notable positions are nine positions in the Iredell County Sheriff's office, which includes seven School Resource Officers, along with one Information Technology positions and one detective position.