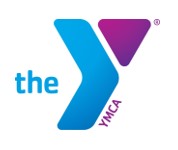 Special to Iredell Free News
The Statesville Family YMCA will extend its hours starting Monday, May 10. In addition, the Y is offering for a limited time a lower joining rate for new members, along with a referral program that rewards members for getting their friends and family to join the Y.
The Y will now be open from 5 a.m. to 2 p.m. and 4 to 8 p.m. Monday through Friday — extending its weekday operations by a total of 15 hours.
"We're thrilled for this opportunity to serve our community with more hours during the weekdays," said Blake Blakley, executive director of the Statesville Family YMCA. "We know this is exciting news to many of our members who will now have access to the Y at more times throughout the day."
This is the first extension of operation hours since the Statesville Family YMCA reopened its indoor wellness facilities in September 2020.
As COVID-19 trends continue to improve, more hours and services are expected to extend in the future, Blakley said.
Weekend hours will remain the same for the time being. The Statesville Family YMCA is open 8 a.m. to 1 p.m. on Saturdays and be closed on Sundays.
The YMCA of Northwest North Carolina Association — which the Statesville Family YMCA is a part of — is currently offering new memberships at low monthly introductory rates and no activation fees. Individual memberships are $29 a month for the first three months, and household memberships are $49 a month.
And, current members who refer new members will receive $100 in Y Cash they can use toward Personal Training sessions, membership, youth programs, and more.
Offers for new and existing members is available for a limited time. To learn more, please visit www.ymcanwnc.org/join.
About The YMCA of Northwest North Carolina
The YMCA of Northwest North Carolina is a nonprofit 501(c)(3). Its mission: "Helping all people reach their God-given potential in spirit, mind and body." While the association office is based in Winston-Salem, it has 14 branches located in Alexander, Davie, Iredell, Forsyth, Stokes, Wilkes and Yadkin counties. The YMCA is for Youth Development, Healthy Living and Social Responsibility.