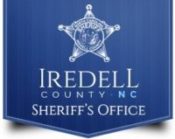 Special to Iredell Free News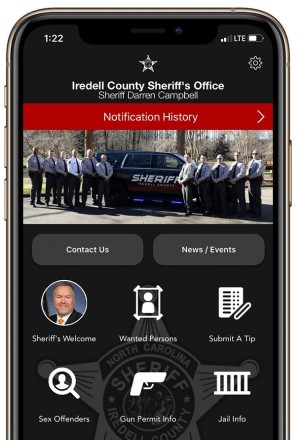 Iredell County Sheriff Darren Campbell is excited to announce the release of the organization's new smartphone application.
This app helps the ICSO to connect with Iredell County residents and visitors, providing information quickly and efficiently to anyone with a smartphone.
In just a few clicks, users can:
● Submit a Tip
● Provide Comments / Feedback
● View Community Outreach Information
● Apply for handgun purchase and conceal carry permits
● Join our Team – view open employment positions
● Search and view Jail Info and Local Inmates
● Receive instant push notifications / Alerts
● Search sex offenders in the area
● View the list of Iredell County Most Wanted
● View social media feeds
● Read the latest news and find out about upcoming events
● Local weather conditions, forecast and NWS alerts
The Iredell County Sheriff's Office app is available for download for free in the App Store and Google Play. Search "Iredell Sheriff NC" or https://apps.myocv.com/share/a45428677.