Special to Iredell Free News
Piedmont HealthCare on Monday announced the hiring of Anna Messick as PHC's new director of business development.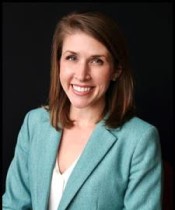 Messick will manage responsibilities for provider, practice and organizational growth. She will also support physician outreach and recruiting, onboarding, and communications.
She brings 15 years of experience in marketing, public relations, and professional outreach, most recently as the director of business Operations at Davis Regional Medical Center in Statesville. At Davis Regional, Messick was responsible for physician outreach and growth-related initiatives. Previously, she managed the marketing and public relations department at Human Technologies Inc. in Greenville, S.C.
Messick earned a Bachelor of Science in Marketing from Clemson University.
"We are thrilled to have Anna join our organization. Her passion for growth, healthcare and community involvement are the ideal fit for the Piedmont HealthCare team," said Jeff Smith, CEO of Piedmont HealthCare. "PHC is committed to serving as an industry leader in providing the high-quality healthcare, and that commitment begins by hiring the best staff and providers to serve this community."
About Piedmont HealthCare
Piedmont HealthCare is one of the largest physician-owned multi-specialty groups in North Carolina and the Southeast. We are committed to providing excellent care for the whole family. We have more than 60 convenient locations and nearly 200 physicians and providers across multiple specialties to provide the most innovative medical care for our community.