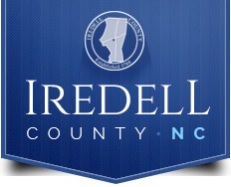 BY KARISSA MILLER
The Iredell County Republican Party's Executive Committee on Monday selected Maureen Purcell to serve as the next Iredell County register of deeds.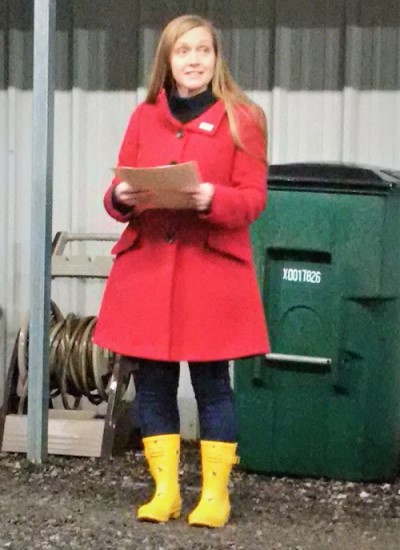 "I am honored to accept the position," Purcell said after the meeting. "Honestly, I expected it to go further than one round. I'm shocked."
She will succeed Ron Wyatt, who resigned January 4 after accepting the Troutman town manager position. The position will be on the ballot in 2022.
According to Scottie Brown, a member of the executive committee and county commissioner, Purcell was the right person for the job.
"I've worked with Maureen on a couples of things in the county, and one thing she knows how to do is get the job done. She's a machine," Brown said. "She's an aggressive worker and she'll do great."
During her interview with the committee, Purcell explained that she sees the position as an opportunity to serve the citizens of Iredell County.
"I feel that I would give a fresh eye to this office because I have not been a part of any government bureaucracy," she explained. "I'm wanting to make a difference in our county. We need leadership that has real life experience and not establishment."
The register of deeds needs to be a customer service-minded person, she said, adding that Iredell is on a trajectory for rapid growth that will bring in people with new cultural, social and political backgrounds.
"My previous work as a director of a stateside and international nonprofit has provided me with the experience to not only fill this role, but excel in this position in ways that no one else can," Purcell said.
Purcell, 40, has been an active member of the Republican Party in Iredell for more than a decade and has served on various committees and been involved in other projects.
North Carolina law dictates, in the event of a resignation, that the executive committee of the party that holds the seat shall recommend the next register of deeds and the board of county commissioners shall accept the resignation.
Purcell won on the first ballot, garnering 12 of the 23 votes. Two members of the 25-member committee were absent and did not vote.
Wyatt, who is also the chairman of the executive committee, supported Joyce Bess, the interim register of deeds who has worked in the office for 25 years.
"I wish Maureen well. She's a nice person. That's all I am going to say," Wyatt said.
During Bess' interview, she was asked by Purcell if she would stay in the Register of Deeds Office if she was not elected.
"Good chance, but I will have to consider the situation. I'm not ready to move out," Bess said.
Purcell said, in an interview, that she wants Bess to stay in the office and looks forward to working with her. She also explained that she has big shoes to fill, but she feels reassured that she will be able to rely on and learn from Bess.
The other candidates vying for the position were Pressly Mattox, Renee Holland and Martin Gottholm.