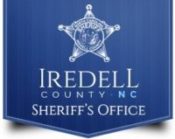 FROM STAFF REPORTS
A Mooresville man faces eight felony charges related to the sexual abuse of a minor following an investigation by the Iredell County Sheriff's Office.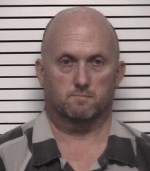 Sheriff Darren Campbell announced the arrest of Timothy Allan Braddock, 57, in a news release Tuesday.
The ICSO began investigating on January 21 after receiving a report in reference to suspected sexual activity between a substitute parent and a minor, Campbell said. The case was assigned to Detective Sergeant Mike Benfield with the ICSO Special Victims Unit.
During the investigation, Braddock was identified as the suspect, Campbell said. The alleged abuse occurred in northern Iredell County between July 2019 and February 2020, according to the news release.
Based on witness statements and evidence gathered during the investigation, Benfield obtained warrants charging Braddock with eight counts of felony sex act by a substitute parent/custodian.
Braddock was arrested on Friday, January 22, by ICSO deputies and taken to the Iredell County Detention Center, where he was served with the warrants.
Magistrate Nethken issued a $150,000 bond on these charges.