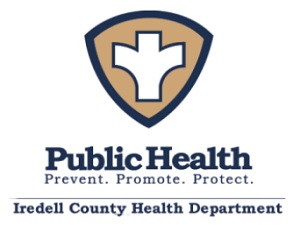 FROM STAFF REPORTS
COVID-19 has claimed another life in Iredell County.
The county's 240th death attributed to COVID-19 was reported Wednesday afternoon by the Iredell County Health Department. Local health officials do not release personal information about COVID-19 patients, including those who pass away.
The number of COVID-19 patients requiring hospitalization continues to increase across the county and state. In Iredell, a total of 66 individuals who have tested positive were reportedly receiving inpatient care at Iredell Memorial Hospital, Davis Regional Medical Center and Lake Norman Regional Medical Center.
With the addition of 111 new confirmed cases on Wednesday, the county has now had a total of 21,512 positive cases since the onset of the pandemic.
Local health officials continue to urge people who have not been vaccinated to do so, and the Centers for Disease Control advises "wearing a mask in crowded outdoor settings and for activities with close contact with others who are not fully vaccinated."
everyone to wear a face mask when indoors as cases of the Delta variant surge across the country.
Some 621,344 deaths across the United States have now been attributed to COVID-19, according to the CDC.