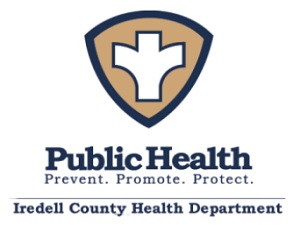 FROM STAFF REPORTS
Iredell health officials have reported a total of eight additional COVID-19 deaths in the past two days.
Five deaths were reported Thursday and three on Friday, increasing the county's death toll to 148 since the pandemic started last March. Health officials do not release personal information about COVID-19 patients, including those who pass away.
There have now been a total of 11,753 laboratory confirmed cases of COVID-19 in Iredell County, including the 359 new cases reported Thursday and Friday.
Sixty-eight people are currently hospitalized.
Two COVID-19 Vaccine Clinics planned for next week
At this time, the Iredell County Health Department will continue to administer COVID-19 vaccine to people in phase 1A and those age 75 and over. Two clinics are scheduled for next week:
♦ Wednesday, January 20, at Mazeppa Park, 645 Mazeppa Road, Mooresville.
♦ Thursday, January 21, at Hebron Baptist Church, 175 Hebron Road, Statesville. (For improved traffic control at the Hebron Baptist Church site, please approach this clinic via Tomlin Mill Road and Fairmount Road.)
To help speed up the process, please print and complete the registration form below to bring with you to the vaccination clinic. Both clinics will start at 10 a.m. Numbers will be handed out upon arrival. Everyone who receives a number will be vaccinated. If you do not receive a number, there will be additional vaccination clinics.
Registration Form: CVMS-Registration-form—Generic (iredell.nc.us)