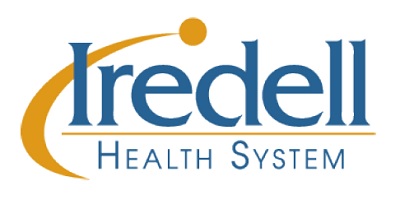 Special to Iredell Free News
Iredell Health System recently announced multiple recipients of its grand prize giveaway to celebrate the opening of its newest campus, Iredell Mooresville.
Eight individuals were chosen out of approximately 200 entries, with a wide array of prizes given, thanks to the generosity of local Mooresville businesses.
"The local Mooresville business community was very receptive in supporting our grand opening with their thoughtful donations. We greatly appreciate their generous contributions to making the opening of our new facility such a great success," said Miles Atkins, Mooresville mayor and director of corporate affairs for Iredell Health System.
In order to enter the drawing, participants stopped by the new Mooresville facility during the month of June. Grand prizes had an estimated combined value of more than $4,500.
All recipients were very appreciative of Iredell Mooresville and the local Mooresville businesses that donated.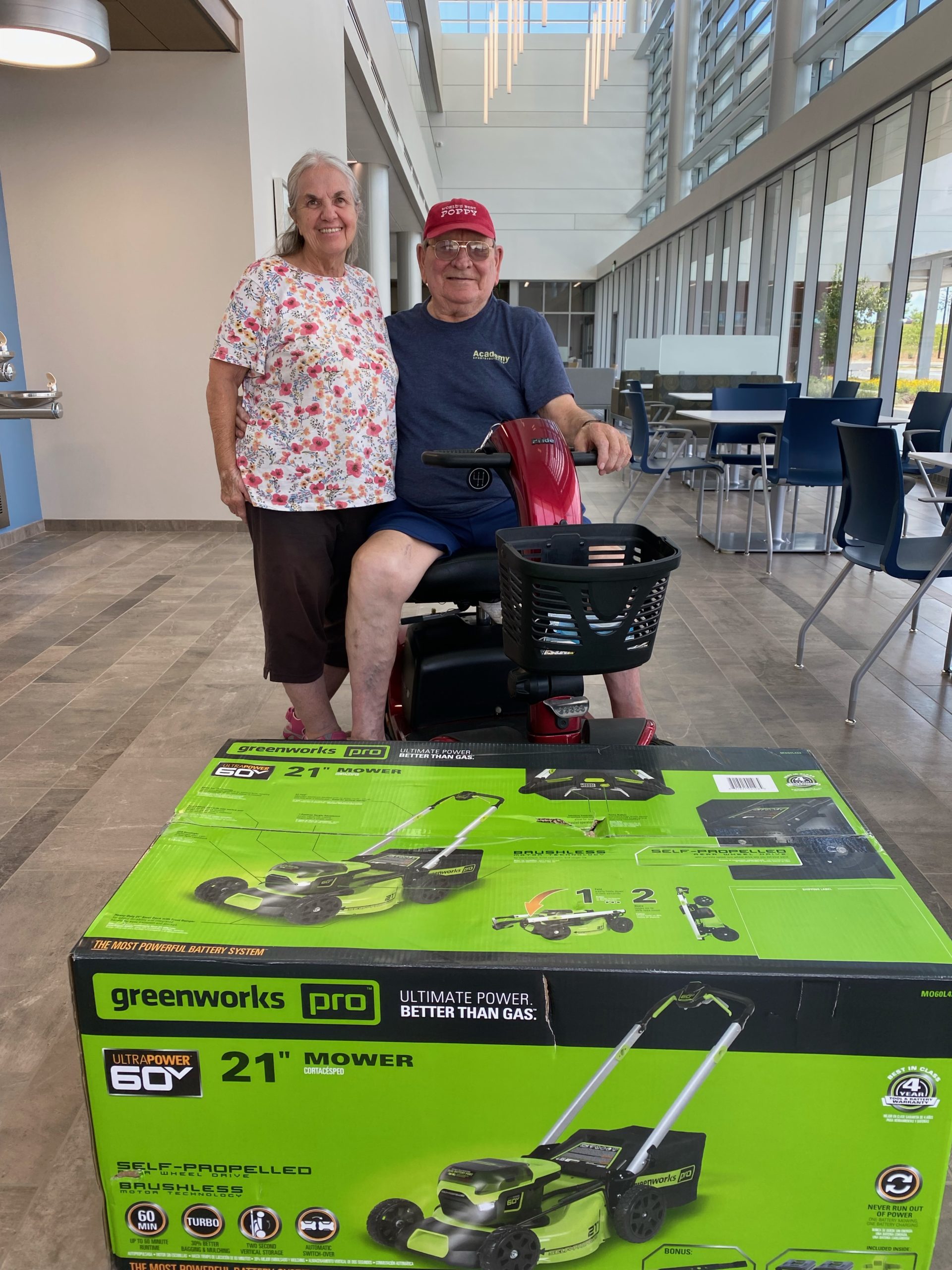 "I didn't think we would win; we really appreciate it. This place is state-of-the-art. It's a no brainer to come here," said Pete and Rose Gosselin, winners of a Greenworks Electric Lawnmower.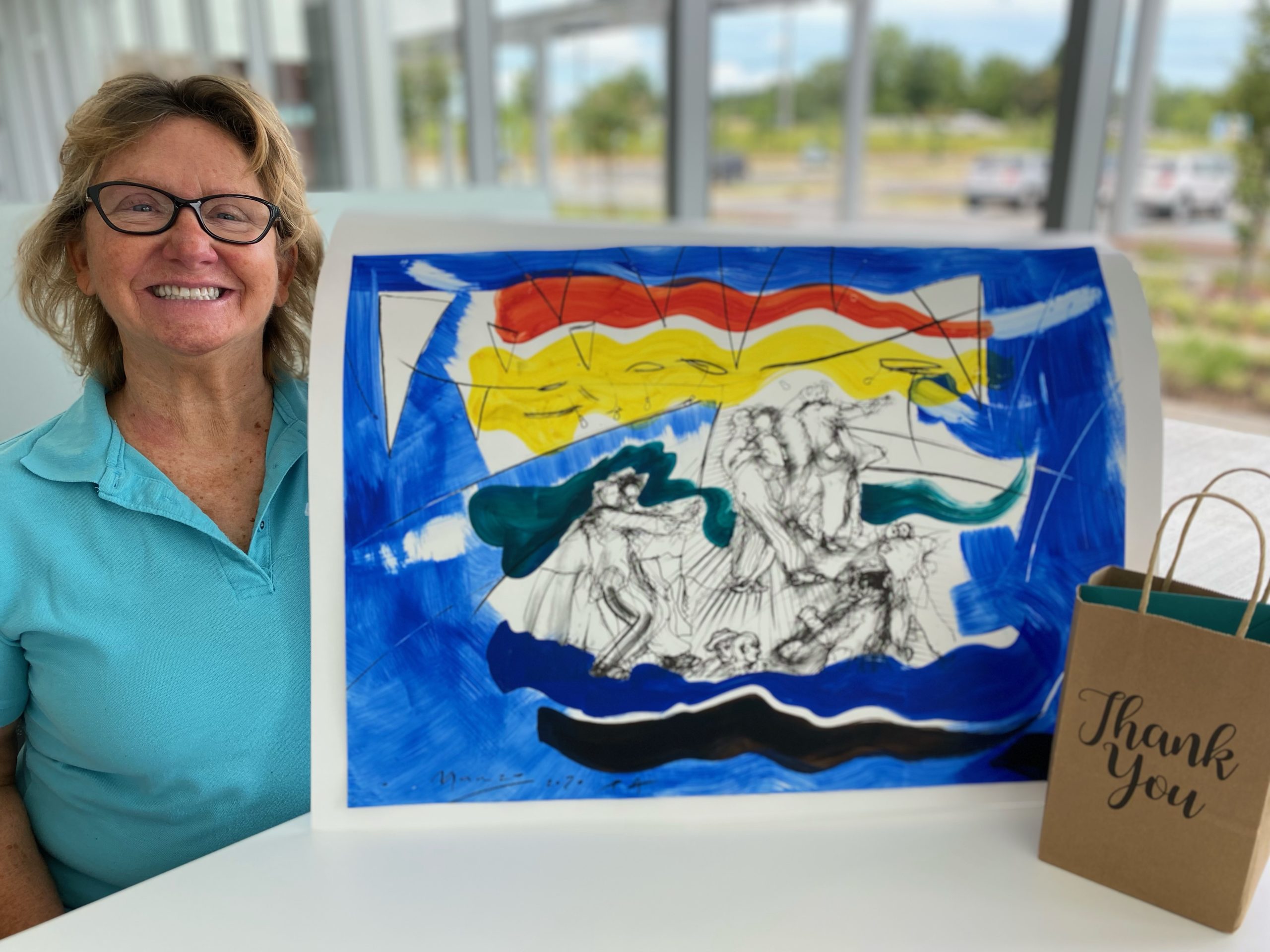 Lisa Southwick, recipient of a Merino Mill gift package, stated, "I was surprised I had won something. And so happy!"
"The building is beautiful. I've probably told ten people about it since I toured," she added.
Iredell Health System extends its sincere appreciation to the participating Mooresville Businesses and donations, as listed below:
• Yotrio Corporation – patio table, 6 chairs with umbrella, and outdoor bench
• Greenworks – lawnmower, string trimmer, blower, and pressure washer
• On Tap – gift card
• Jewelers On Main – gift card
• Four Corners Framing – gift card
• Southern Notions – gift card
• Soul Wellness Holistic Center of Lake Norman – Be Rooted in Health gift certificate, Sonali Devesh Beauty gift certificate, Our Intentional Lifestyle gift certificate, two Touchlight Chiropractic gift certificates, One Love Prana gift certificate, and Reset my Lifestyle gift certificate
• Aliño Pizzeria and The Barcelona Burger & Beer Garden – gift card
• Metabo HPT – 2.5 inch 15-Gauge Pneumatic Finish Nailer with Air Hose
• Nest and Bower – gift card
• Mooresville Downtown Commission – cutting board, t-shirt, glasses, coffee mug, and koozies
• Leandro Manzo Visual Artist – painting
About Iredell Health System
Iredell Health System includes Iredell Memorial Hospital; Iredell Home Health; Iredell Wound Care & Hyperbaric Center; Community and Corporate Wellness; Occupational Medicine; the Iredell Physician Network and more. Iredell Memorial Hospital is the largest and only nonprofit hospital in Iredell County. The comprehensive healthcare facility has 247 beds; more than 1,700 employees; and has 260 physicians representing various specialties. Centers of excellence include Women's and Children's; Cardiovascular; Cancer; Surgical Services and Wellness & Prevention. The mission of Iredell Health System is to inspire wellbeing. For a comprehensive list of services and programs, visit www.iredellhealth.org.