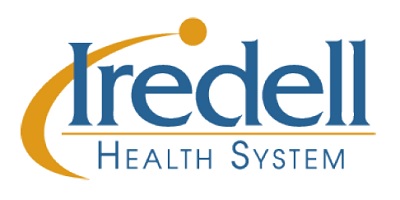 Special to Iredell Free News
Iredell Health System, in partnership with the Iredell Physician Network, is pleased to welcome Dr. Judith Albert to its new primary care practice, Family Care Center of Mooresville.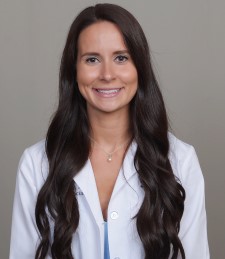 A board-certified family physician with three years of residency experience, Albert said she is excited to become part of the Iredell team.
"The warm welcome and dedication Iredell has to the community drew me to Iredell Health System. I went into this profession to be a doctor for the community, and I feel Iredell Health System embodies those same goals and ideals," said Albert.
She believes in an individualized approach to patient care and treats her patients not just as patients, but how she would treat her own family members. Albert enjoys getting to know her patients on a personal level and building lifelong relationships with them.
"My goal is to help my patients become the best and healthiest versions of themselves. I plan to be their biggest cheerleader on the way," she explained. "It's an honor to serve my patients, and I truly love what I do."
Albert earned her bachelor's degree from Pennsylvania State University before receiving her medical degree at Ross University School of Medicine in Portsmouth, Dominica. She completed her residency at Mountainside Family Practice in New Jersey.
She is a member of both the American Academy of Family Physicians and the Association of
American Medical Colleges. She was also the Chief Resident at Hackensack Meridian Mountainside Family Practice and received the 2021 Martin Gold MD Humanitarian Award.
While in residency, Albert was a very active part of the community, from performing blood pressure checks, to volunteering at food drives, to administering health physicals to the homeless population. She is excited to explore North Carolina and plans to continue her community outreach while in Mooresville.
Albert is recently married and enjoys traveling, exploring new restaurants, and cheering on Penn State during football season. In addition to English, Albert is also fluent in Hungarian.
Her favorite health tip is to do things in moderation.
"This makes achieving your health goals more attainable without putting too much pressure or stress on yourself!" Albert said.
Albert will practice at the Family Care Center of Mooresville, located at 653 Bluefield Road, on the second floor of the new Iredell Mooresville building. If you would like to schedule an appointment with Dr. Albert, please call 704-360-6480.
About Iredell Health System
Iredell Health System includes Iredell Memorial Hospital; Iredell Home Health; Iredell Wound Care & Hyperbaric Center; Community and Corporate Wellness; Occupational Medicine; the Iredell Physician Network and more. Iredell Memorial Hospital is the largest and only nonprofit hospital in Iredell County. The comprehensive healthcare facility has 247 beds; more than 1,700 employees; and has 260 physicians representing various specialties. Centers of excellence include Women's and Children's; Cardiovascular; Cancer; Surgical Services and Wellness & Prevention. The mission of Iredell Health System is to inspire wellbeing. For a comprehensive list of services and programs, visit www.iredellhealth.org.