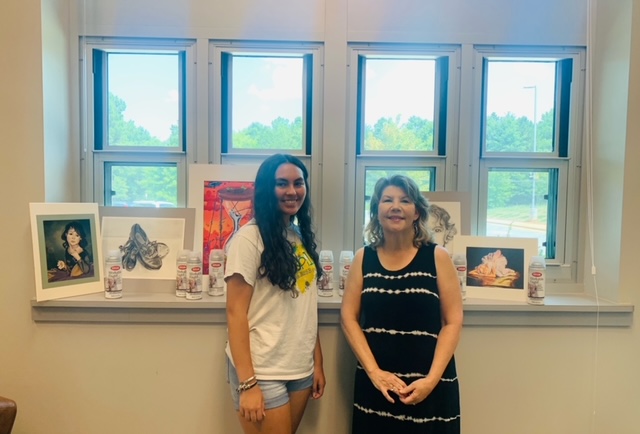 Special to Iredell Free News
South Iredell High School graduate Emily Moore has had a passion for art since she was very young. Her art has been featured in art shows and art contests since she was in elementary school. Her artwork was selected for the Iredell-Statesville School's Annual District Art Show when she was a second-grade student and for the cover the Lake Norman Elementary School Yearbook when she was a fifth-grader.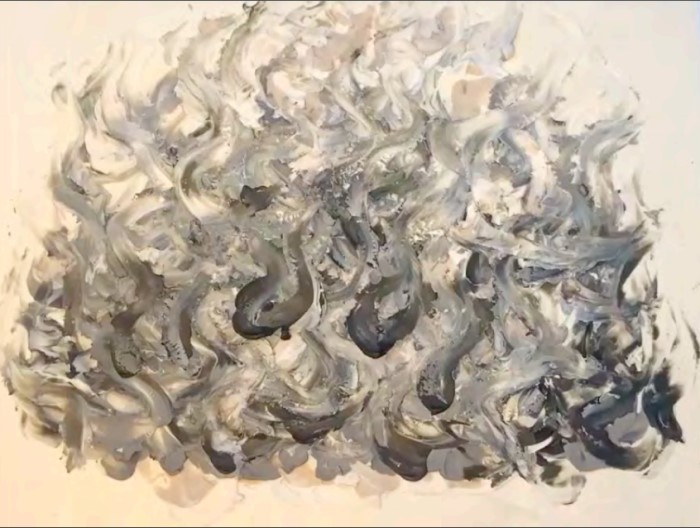 Moore graduated Summa Cum Laude from South Iredell High in May of 2021. She entered the 2020-2021 Krylon Clear Choice Art Scholarship competition. This scholarship is open to high school seniors as well as college freshman and sophomores who are accepted to or attending a university or art school with a visual arts major. Applicants must submit a portfolio including three to six images of artwork that can include drawings, paintings, mixed media, printmaking, sculpture, and other studio artwork. Moore submitted six pieces, and says that her favorite was called "Sleeping Ballerina" because, "I got to experiment with markers I had never used before and they were really fun to work with."
There were over 150 portfolios submitted for 2020-2021. Krylon selected five scholarship winners and ten finalists, including Moore. Each finalist was awarded a gift package of Krylon Artist Sprays and Adhesives for the artist as well as their school.
Additionally, Moore submitted a short animated film titled, "Let Go of Your Anger" to the Mid-Carolina Region of the Scholastic Art and Writing Awards. The Scholastic Art and Writing Awards have become one of the most prestigious creative programs in the United States. In the art category, students in grades 7-12 are invited to submit to one of 28 categories of art and writing to regional affiliates. The highest honor at the regional level is the distinction of Gold Key. Each Gold Key designated piece moves on to the national Scholastic Art and Writing Award. Famous artists who have received Gold Keys in the past include Andy Warhol, Edward Sorel, and Rodney Alan Greenblat.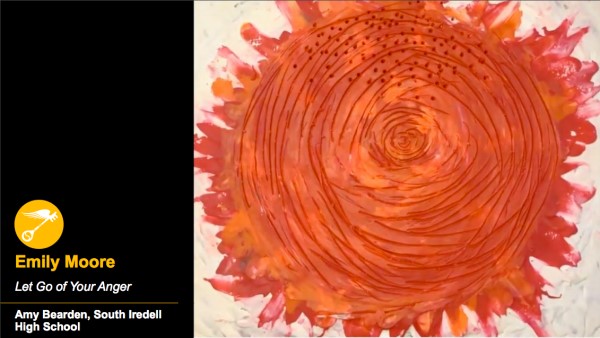 "Let Go of Your Anger" was awarded a Gold Key.
When asked what she liked best about the art program at South Iredell, Moore replied, "I loved the art shack. I felt like our art class was a little family and the art shack was like our 'hide out.' I also loved all of the art teachers that helped me improve my skill and let us customize the shack to make it feel homey."
The South Iredell High School staff is appreciative of Moore's hard work, which earned the Krylon gift
package for the visual arts department.
"Emily is a brilliant artist and a sweet, wonderful person. With her talent and drive, I know she will achieve her dreams," said art teacher Amy Bearden. "Students like Emily make it a joy to come to work!"
Moore plans to study art and design as she continues her academic career at N.C. State University's College of Design. She is looking forward to improving her art skills and utilizing the many resources the College of Design has to offer, including the 3D and fabric printers, and the metal workshops. Her ultimate dream is to become a Pixar Animation artist.