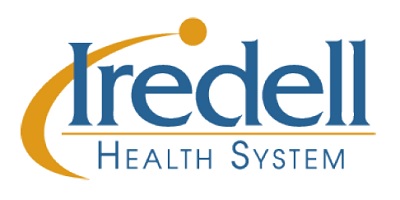 Special to Iredell Free News
Established in 1989, Iredell Health System's Cancer Program received its first accreditation by the American College of Surgeons Commission on Cancer in 1991. Since then, Iredell Health System's Cancer Program has earned accreditations every three years. The program, which recently received its 10th accreditation, is the only accredited cancer program in Iredell County.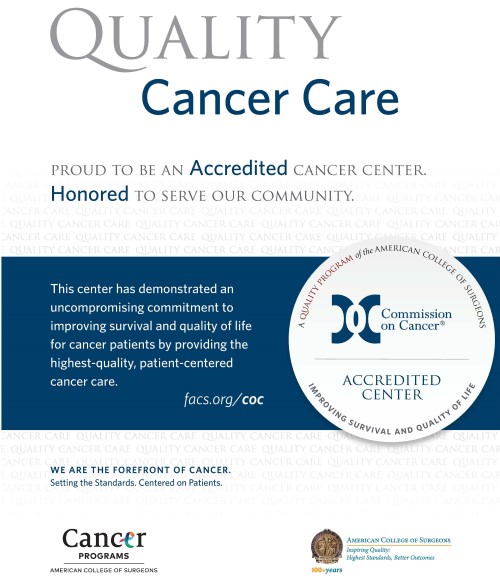 To earn voluntary Commission on Cancer (CoC) accreditation, a cancer program must meet 34 quality care standards, be evaluated every three years through an intense survey process, and maintain levels of excellence in the delivery of patient-centered care.
Iredell Health System's Cancer Program recently received full accreditation with no deficiencies, the highest honor a program can earn.
"I am very proud of our hospital's recent CoC accreditation," said Georgia Olympio, pathologist and chairman of Iredell Health System's Cancer Committee. "We have always been a team at Iredell Health System, working diligently for the best care for our community, and our recent accreditation exemplifies and validates that hard work."
As an accredited cancer center, Iredell Health System's Cancer Program takes a multidisciplinary approach to treating cancer as a complex group of diseases. This approach means that the program requires consultation among various disciplines, including surgeons, medical and radiation oncologists, diagnostic radiologists, pathologists, and other cancer specialists. This multidisciplinary partnership results in improved patient care and satisfaction.
The CoC Accreditation Program provides the framework for Iredell Health System's Cancer Program to improve its quality of patient care.
Iredell Health System's Cancer Program focuses on the full spectrum of care, including prevention, early diagnosis, cancer staging, treatment, rehabilitation, life-long follow-up for recurrent disease, and end-of-life care.
Currently, Iredell Health System's Cancer Program is one of 17 Community Hospital Cancer Programs accredited in North Carolina and one of 318 in the United States. In 2017-2019 the Cancer Program of Iredell Health System alone served 75 percent of Iredell County in the diagnosing, staging, treatment, and follow-up of a cancer diagnosis.
Iredell Health System's Cancer Program has a commitment to quality and community involvement. The program administers cancer screenings throughout numerous organizations in Iredell County and reaches an annual average of 5,200 people in the community through wellness programs. Topics of these wellness programs include breast health and cancer prevention, prostate screenings, colon cancer awareness, and tobacco cessation.
When patients receive care through Iredell Health System's Cancer Program, they also have access to information on clinical trials, new treatments, genetic counseling, and patient-centered services. These patient-centered services include psycho-social support, a patient navigation process, and a survivorship care plan that documents the care each patient receives and seeks to improve cancer survivors' quality of life.
"This accreditation ensures that Iredell Health System is on target in providing the best care possible for our cancer patients. Iredell Health System is here for you," said Olympio.
About the Commission on Cancer
Established in 1922 by the American College of Surgeons, the CoC is a consortium of professional organizations dedicated to improving patient outcomes and quality of life for cancer patients through standard-setting, prevention, research, education, and the monitoring of comprehensive, quality care. Its membership includes Fellows of the American College of Surgeons. For more information, visit www.facs.org/cancer
About Iredell Health System
Iredell Health System includes Iredell Memorial Hospital; Iredell Home Health; Iredell Wound Care & Hyperbaric Center; Community and Corporate Wellness; Occupational Medicine; the Iredell Physician Network and more. Iredell Memorial Hospital is the largest and only nonprofit hospital in Iredell County. The comprehensive healthcare facility has 247 beds; more than 1,700 employees; and has 260 physicians representing various specialties. Centers of excellence include Women's and Children's; Cardiovascular; Cancer; Surgical Services and Wellness & Prevention. The mission of Iredell Health System is to inspire wellbeing. For a comprehensive list of services and programs, visit www.iredellhealth.org.