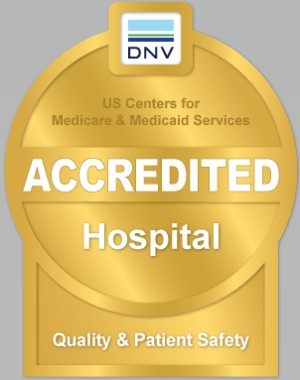 Special to Iredell Free News
Iredell Health System has successfully completed its hospital accreditation process through DNV Healthcare, a world-leading certification body committed to supporting the development and continual improvement of healthcare quality and patient safety in healthcare organizations.
The accreditation is for Iredell Memorial Hospital, and will replace the organization's previous accreditation with The Joint Commission.
"Iredell Heath System strongly believes in a continuous practice of improving the clinical care that we provide for our community. With that belief, it is felt that a switch to DNV as our main hospital accrediting body will provide an even greater opportunity for staying current with critical needs and enhancing our performance improvement through their annual, unannounced onsite inspections," said John Green, president & CEO of Iredell Health System.
By earning accreditation, Iredell Memorial Hospital has demonstrated it meets or exceeds patient safety standards set forth by the U.S. Centers for Medicare and Medicaid Services.
DNV's hospital accreditation program, called NIAHO (National Integrated Accreditation of Healthcare Organizations), involves annual hospital surveys – instead of every three years – and encourages hospitals to openly share information across departments and to discover improvements in clinical workflows and safety protocols.
"DNV's collaborative design and the interaction with hundreds of other DNV clients will be a great chance for us to learn best practices from other organizations and continue to provide even better care for our community," said Green.
About Iredell Health System
Iredell Health System includes Iredell Memorial Hospital; Iredell Mooresville; Iredell Home Health; Iredell Wound Care & Hyperbaric Center; Community and Corporate Wellness; Occupational Medicine; the Iredell Physician Network and more. Iredell Memorial Hospital is the largest and only nonprofit hospital in Iredell County. The comprehensive healthcare facility has 247 beds; more than 1,700 employees; and has 260 physicians representing various specialties. Centers of excellence include Women's and Children's; Cardiovascular; Cancer; Surgical Services and Wellness & Prevention. The Health System's newest campus, Iredell Mooresville, is home to the area's only 24-hour urgent care facility, as well as an ambulatory surgery center, imaging center, rehabilitation services, and physician practices. The mission of Iredell Health System is to inspire wellbeing. For a comprehensive list of services and programs, visit www.iredellhealth.org.