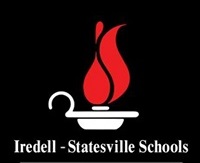 Special to Iredell Free News
Iredell-Statesville Schools officials on Monday announced the promotion of David Edwards to chief officer of technology and facilities and the hiring of Billie Berry as the assistant superintendent of human resources.
The I-SS Board of Education unanimously approved the promotion and hiring recommendations during Monday's meeting.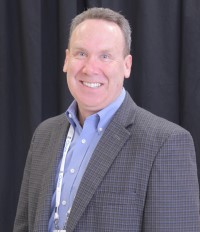 Edwards, who has served as the district's executive director of media and technology, will immediately assume his responsibilities over the Technology Department and the Facilities and Planning Department.
"I am very humbled that the interview team, Dr. James, and the I-SS Board of Education have bestowed the confidence in me to lead these two departments into the next phase of our district's growth," Edwards said. "I am very excited to work with the incredible teams here in I-SS to continue to ensure our students have safe, secure, and inviting learning environments (and tools) to help them succeed in their educational journey."
Edwards began his career as a director of media and technology for Lenoir County Public Schools in 2005. He was the chief communications/professional learning officer for the North Carolina Virtual Public Schools (NCVPS). Edwards went on to work in private business in areas that serve educators. He was the Director of Strategic Partnerships for Odiga, and also served as the Vice President of Client Relations and Partnerships for Zia Learning. At Zia Learning, Mr. Edwards assisted schools and districts in their efforts to design effective blended and virtual learning solutions.
Edwards has a Bachelor of Science Degree in Management and Organizational Development. His masters degree is in Instructional Technology from East Carolina University.
Berry named Assistant Superintendent of Human Resources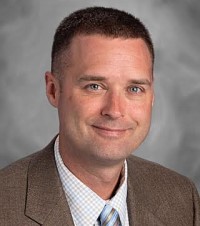 Berry will fill the position that was vacated by Alvera Lesane in December 2020. He will assume his responsibilities in the coming weeks.
Superintendent Jeff James said he is looking forward to Berry's arrival in Iredell County.
"We had a deep pool of very qualified candidates for the Assistant Superintendent of HR position. I am impressed with Dr. Berry's knowledge of HR issues in North Carolina, as well as his performance in Camden County Schools," James said. "We are fortunate and happy to welcome Dr. Berry to Iredell County."
Berry began his career in education after having served in the U.S. Navy as a submarine weapons
systems specialist. After receiving an undergraduate degree in History from Elizabeth City State University, he served as social studies teacher, assistant principal and principal in Camden County Schools.
Berry served as principal at Camden County High School for eight years. In 2014, he was named the Wells Fargo Regional Principal of the Year. In 2016, he was named the NASSP Secondary Principal of the Year.
Most recently, Berry has served as the chief human resources officer for Camden County Schools.
He holds a masters degree in Educational Administration from The George Washington University. He earned his Doctorate in Education Leadership from Liberty University.
"I am honored and humbled to be chosen to serve Iredell-Statesville Schools as the Assistant Superintendent of Human Resources," Berry said. "I look forward to meeting with the district leadership team, principals, teachers, and other staff members to begin learning about the great things happening in the school district. I am excited to contribute to the continued success of Iredell-Statesville Schools."