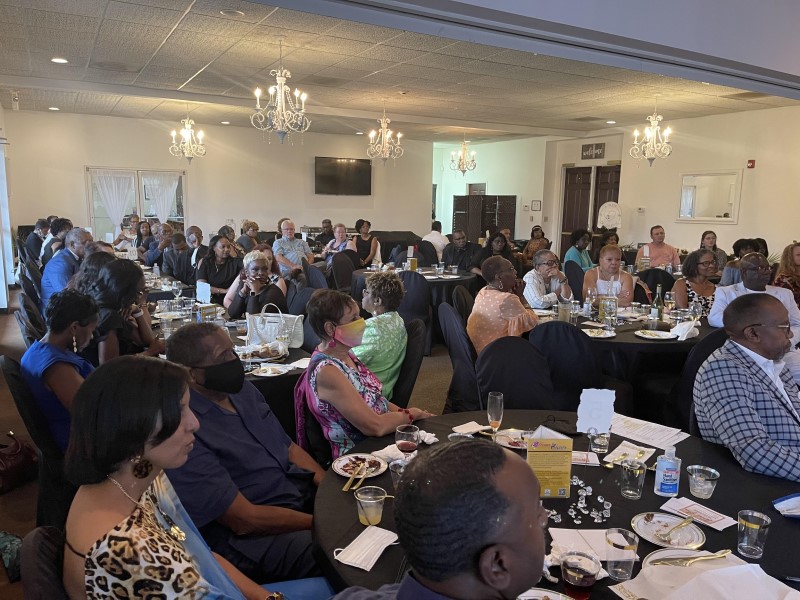 Special to Iredell Free News
Speak Life and Live launched its First Annual Jazz Night to provide more accessible mentoring, tutoring and other programs for youth.
Millsaps Trucking was the presenting sponsor for the fundraiser at Rudy's at Larkin Golf Club in Statesville.
Their GEMS & GENTS program provides active learning experiences for youth that builds their inner strength, self-confidence, and resilience.
The GEMS & GENTS program helps teach children with practical hands-on learning and cultural experiences throughout Iredell County as well as other countries, such as Zambia and Ecuador, according to Executive Director Leslie Morrison.
Through the program, children ages 6 to 18 engage in creating healthy relationships with adults, acquire leadership skills and learn to navigate the world around them. This summer Speak Life has assisted Success Institute Charter School and Victory Miracle Center, serving over 60 students during an eight-week period.
This would not be possible, Morrison said, without the support of community partners, Millsaps Trucking, Foundation of the Carolinas, Bailey Services, Belk, NAACP, L. Gordon Iron and Metal Company, NSPIRE, EnergyUnited, blueharbor bank, Mitchell Community College, and Benbow, Davidson, & Martin
"This financial support donation has been critical to the success of our program," said Board Chair Saira Estrada. "Without it, the children could not have gone on field trips to expand beyond Statesville, and would have had some very high hurdles to overcome."
"The GEMS and GENTS program goes much further than just mentorship," Morrison said. "It allows children at an impressionable age to learn about manners, etiquette, coping with challenges, and expanding their imagination for future opportunities and life experiences.
"We envision the program to be looked back on as an important asset in how these children furthered themselves later on as adults. We are very proud of it and are looking forward to continuing to make an impact in Statesville's children and beyond."
Photos