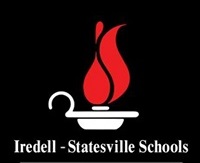 CORRECTION: An earlier version of this article incorrectly reported that I-SS had 65 openings for teaching positions.
BY KARISSA MILLER
With the new school year quickly approaching, Iredell-Statesville Schools and school systems across the state are facing teacher shortages.
LeVar Mizelle, I-SS executive director of Human Resources, said the district currently has more than 27 openings for teaching positions at elementary, middle and high schools.
"Most of our hard-to-fill positions are math, English, and our Exceptional Children positions at this time," Mizelle said. "Our principals are working as quick as possible to fill those and find the right fit at their school."
According to Associate Superintendent of Human Resources Billie Berry, the situation isn't unique to Iredell-Statesville Schools. It's a nationwide issue.
During the COVID-19 pandemic, many universities canceled face-to-face career fairs, which hindered recruiting efforts for many districts, he said.
I-SS is hoping to attract new teachers with incentives.
"One of the things we've done is added on a sign-on bonuses for our hard-to-staff positions. Many of our neighboring school districts are doing this as well," Berry said.
New hires can get a recruitment bonus up to $3,500 for Exceptional Children K-12 positions and secondary math teachers.
The new hire bonuses are $2,000 for English Language Arts at the secondary level.
"We're trying to take care of our current employees by raising our supplement for teachers as well," Berry said.
I-SS is also applying for a $20 million-plus federal grant, which would provide the district with extra funding over three years to offer bonuses and incentives for hard to staff schools or at-risk schools. The grant winners will be announced around September 20.
Another part of the grant will provide funding to help teacher assistants become teachers.
"We are writing that into the grant. Many employees have been TAs for years, and they are very invested in our school system," Berry said.
"It gives us an opportunity to grow our own. We would take people who are committed and have children in the system and allow them to further their career. We are looking at what steps we can take to help them," he added.
Mizelle said I-SS is also reaching out to nearby colleges and universities in an effort to recruit recent graduates. The district has also tried recruiting teachers in New York.
"We are trying to cast as wide as net as possible to make sure our students have the best instruction as possible," Berry said. "We are looking at states where the market is more heavily saturated."
Complicating recruitment efforts for public schools is the fact that North Carolina universities and colleges are not producing enough graduates to fill the teacher vacancies in the state.
The state has a residency program and anyone with a bachelor's degree can get a permit to teach for up to one year on a non-renewable contract. Those teachers can then transfer into a residency program, which allows them to continue teaching while completing the teacher education program.
"I would encourage anyone who has thought about teaching in their life, but didn't go to school to teach there's still opportunities for people," Berry said. "We are going to rely heavily on those who didn't go through traditional education programs."
LEARN MORE
Visit https://www.issnc.org/departments/human-resources/employment-information to learn more about teaching and classified positions, such as, custodian and bus driver positions that are available in Iredell-Statesville Schools.