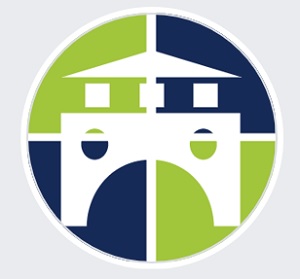 BY KARISSA MILLER
Lisa McBroom, the library program specialist in the Youth Department at Iredell County Public Library, was recently awarded the William H. Roberts Public Library Distinguished Service Award by the N.C. Library Association.
The award was announced during the N.C. Library Association's annual conference. McBroom recalled being shocked and surprised, adding it felt a bit surreal to receive the award.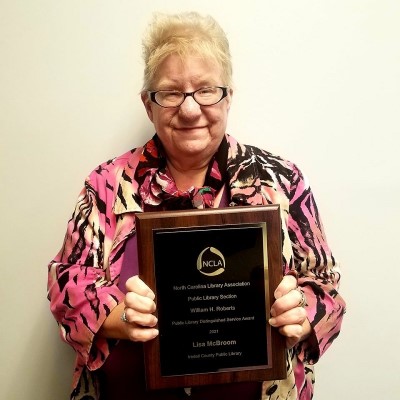 McBroom said she grew up in the library and always felt special when a librarian would hold a book for her that she liked.
"The late Jean Pero started out as my childhood librarian," McBroom explained, "and what I admired about her even though she was the head of the department was she wasn't too good to do any job that was expected of her."
McBroom focuses on making her patrons a significant part of her life by treating them the way she would want to be treated.
"I think customer service is the key thing. You can have the greatest library in the world, but if you are rude and condescending people won't come back," she said.
The award is given to recognize service excellence in the profession. The staff at Iredell County Public Library said they believe that this describes their co-worker. The nomination was submitted by Circulation Director Gary Elam.
In his nomination, Elam shared that McBroom has been part of the Iredell library for more than 40 years. He describes her as a lover of books, learning and people.
"She has been an icon in our Youth Services Department for decades, never ceasing in her role as an ambassador for our institution and a supporter of her community. She has made a positive generational impact on families with many children forming the same nurturing and beneficial memories that their parents were lucky enough to experience over the years," he said.
During the pandemic, the library staff had to change the way they operated, pivoting to an online format and finding new ways for people to check out books. McBroom volunteered to stand out front and greet patrons.
"To me, this not only displays what kind of an employee Lisa is, but much more importantly, what kind of a person she is," Elam said.
"Over the years I have seen some long-term library employees slowly become bitter or indifferent to the patrons or communities they serve. This definitely could never describe Lisa. To me, this is the most impressive thing of all about her," he added.
The library has also been commended by the Iredell Board of Commissioners for being vital and visible, helping local residents stay connected, engaged and entertained during the pandemic.
McBroom has also contributed to social media posts and is known as someone who is always eager to learn new things.
The entire library staff supported Elam's nomination. They issued the following statement in a news release:
"Lisa has been an important figure at our library for decades now, and we were absolutely thrilled that she was chosen out of many nominations as the recipient of this year's award. We would like to congratulate her on her much-deserved time in the spotlight, and thank her for her many years of service."