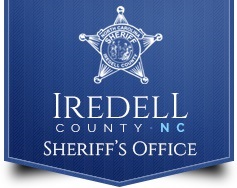 BY DARREN CAMPBELL
With Halloween right around the corner, little ghosts, goblins, and witches will be out trick-or-treating in neighborhoods and communities across Iredell County. Join with us to help keep them safe as they enjoy their Halloween activities.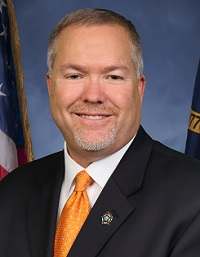 To help you and your family, the Iredell County Sheriff's Office would like to provide you with some safety reminders:
♦ As COVID-19 is still around, we suggest you promote the use of hand sanitizer by trick-or-treaters and the ones who are supervising them. Encourage social distancing when the need becomes necessary. If you feel uncomfortable, avoid going to indoor activities where people may be crowded closely together. Instead go to outdoor activities such as Trunk or Treats, bonfires or hayrides.
♦ Motorists should be extra vigilant by watching out for children who may dart out from between parked cars. Watch for children walking in areas where there are no sidewalks. Always enter, exit and back out of driveways and alleys carefully.
♦ Parents, group leaders and guardians should explain safety rules before any festivities start.
♦ Check the sex offender registry at www.iredellsheriff.com. Search under the "How do I" tab and look for the "Iredell County Sex Offender Registry tab." Then enter information on the area you plan to visit or go door to door trick-or treating to make sure you avoid any unwanted areas. Make sure the children walk in groups, and never enter a home or other place with someone they do not know!
♦ Ensure the costumes which are used are made from fire-retardant materials. Costumes should be loose so warm clothing can be worn underneath if needed. Make sure shoes or other footwear are properly fitted, and attached to prevent tripping and falling. If children are going to be out after dark or in areas with poor lighting, make sure costumes are light colored or have reflective tape or patches attached to make children easier to see. Do not use face masks which can obstruct vision. Ensure eye, nose and mouth holes are large enough to make seeing and breathing easy.
♦ Please do not allow children to carry sharp objects as part of a costume, knives, swords, and spears can be dangerous to the child or others if not properly used. Use costume props made from flexible materials. Bags, pumpkins or other containers used to put candy in can be lighted or made from reflective material to make seeing the person easier in dark areas. Parents, group leaders and guardians should carry flashlights and extra batteries to make walking and watching trick-or treaters easier.
♦ Tell children to walk from place to place. Ask teenagers or older children to help watch out for younger children. Walk on sidewalks, and if it is absolutely necessary to walk in or near a road way or street, walk facing traffic.
♦ Once home, inspect candy for sealed packages, and freshness. Wash fruit and cut into small pieces to make eating easier. If any candy or other treat looks funny, smells bad or otherwise does not meet your standards, simply throw it away.
If we can offer any additional assistance or you have any law enforcement related question, please feel free to email me at decampbell@co.iredell.nc.us or call 704-878-3180.
Darren Campbell is the Iredell County sheriff.