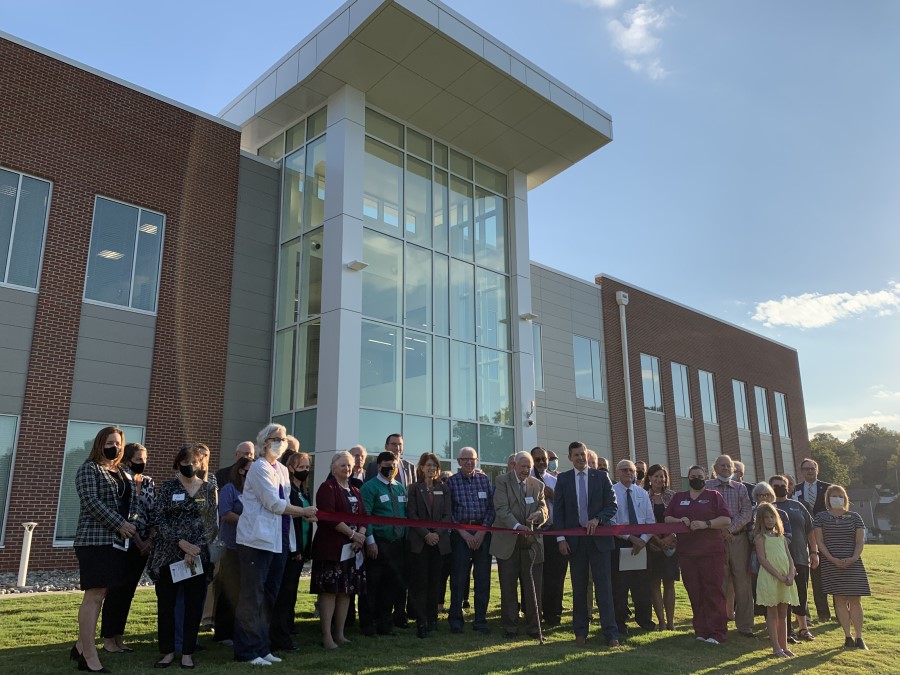 BY BRANDY TEMPLETON
Mitchell Community College celebrated the opening of its new high-tech Health Sciences Building with a ribbon-cutting ceremony Thursday evening.
Representatives from the City of Statesville and Iredell County joined college officials for the event.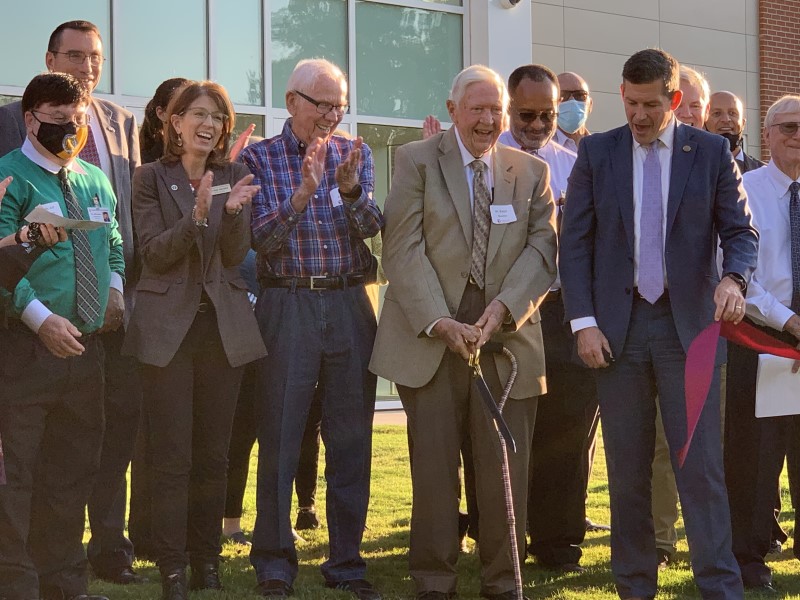 Dr. Ralph Bentley, chairman of the Mitchell Community College Board of Trustees, welcomed guests to the ceremony and shared what the college means to him.
"This is holy ground to me," Bentley said.
The new facility will help prepare generations of nurses, CNAs and other frontline healthcare workers.
"This building will be standing when you're all gone," Bentley said. "We won't have to worry about a shortage of nurses for a long time."
Mitchell President James Brewer said the college has fulfilled its mission by partnering with the greater community since its doors opened in the 1850s.
"We are successful because we work together," Brewer said. "This is an outstanding testament to what we can do together."
Linda Wiersch, dean of Nursing and Health Sciences, said the building is "a state-of-the-art facility" dedicated to educating and training emergency medical services personnel and nurses, among others.
"We have multiple labs and a simulation suite," Wiersch shared.
The building is outfitted with new cameras, projectors, computers, beds, and training equipment.
"We used baby monitors to watch students in our old building," she said. "Now we have simulated medical air, suction, even an ICU."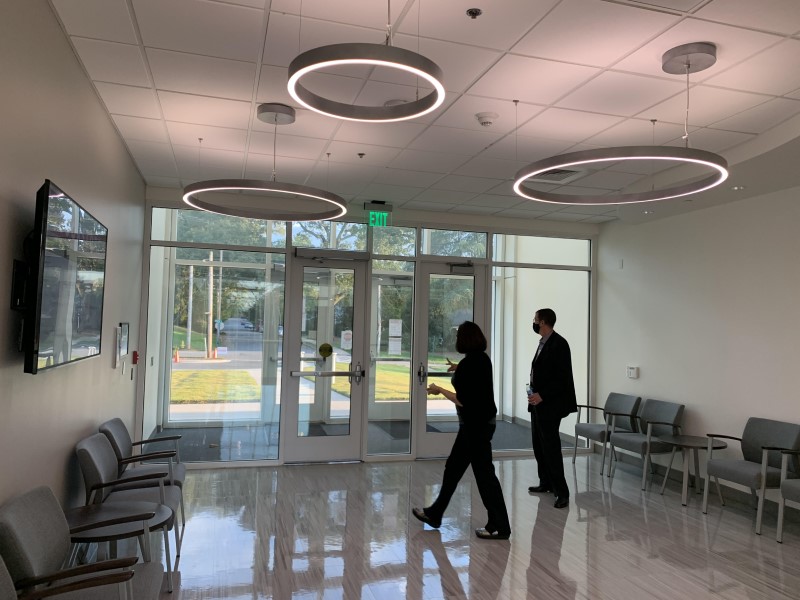 Nursing student Tracy Massey expressed her gratitude for the multiple large classrooms, projectors, and simulation rooms.
"Only 232 days left, but nobody's counting," she laughed. "This building is home away from home to me."
Massey said she's thankful for the multiple large classrooms, projectors, and simulation rooms.
"If we're sick or quarantined, we can watch from home," she said.
Instructor Paula Guiton wishes she'd had all this in nursing school before she graduated in 1997.
"With the simulation labs, they don't have the anxiety that we had with instructors looking over our shoulders," she shared. "It increases their confidence and comfort levels."
Guiton said they now have all the equipment they need, including baby warmers, working monitors, and equipment used in office and hospital settings.
There's even a pregnant patient that gives birth to a baby.
"We can monitor the fetal heart tones, watch the birth of the baby, monitor the contractions, and listen to lung and bowel sounds— the whole process," Guiton said. "It's so advanced we can check temperatures and pulses."
She likes using real-life scenarios to help the students learn better.
"This has been like Christmas — there's so many ideas and so many things to do. We literally pull in everything we can think of, " Guiton said.
Photos