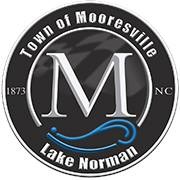 FROM STAFF REPORTS
Mooresville town commissioners on Monday approved plans to spend $2.375 million to upgrade the soccer fields at Mazeppa Park.
Plans call for replacing the artificial turf playing surfaces on two existing fields and converting two other fields from natural grass to artificial turf.
Construction, which would begin next June, is scheduled to be completed by September of 2022.
Under agreements approved by commissioners Monday, Charlotte Independence Soccer Club would contribute $850,000 to the project over the next 10 years. In exchange, the soccer club would receive preferential use of the fields.
Commissioners also signed off on an agreement with the Mooresville Travel & Tourism Authority. In exchange for preferential use of the fields for weekend tournaments, the organization will pay the town $350,000 over the next two years.
The town will pay the remainder of the cost of the project. Commissioners authorized the use of $551,000 from the General Capital Reserve Fund on Monday.
Also during Monday's meeting, commissioners approved a $777,750 contract with GeoSurfaces Southeast for phase I of the project, which is the replacement of the existing turf fields. The fields will be permanently lined for soccer and lacrosse.
Town staff will solicit bids for a design/build for construction of the other two fields.