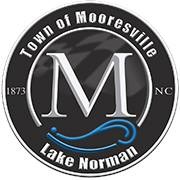 BY MIKE FUHRMAN
Mooresville town commissioners on Monday approved an economic development incentive for an aftermarket automotive parts manufacturer with existing ties to the community.
Holley Performance Products, which is based in Bowling Green, Ky., is planning to build a 111,000-square-foot facility in Mooresville Business Park East and consolidate four local companies under one roof.
The incentive plan, outlined by Iredell County Economic Development Corporation President & CEO Jenn Bosser, calls for the company to invest $12.3 million in real property, machinery and equipment. The facility would become Holley's headquarters on the East Coast, Bosser said.
The company currently has 80 employees in the Mooresville area and plans to add up to 40 additional workers over the next three years. The average annual salary at the new facility would be about $40,000, according to Bosser.
Mooresville commissioners unanimously approved a $262,712 economic incentive, payable in the form of tax credits, over five years if Holley Performance Products meets performance-based targets.
Iredell County commissioners are scheduled to consider a similar economic incentive at the board's meeting on November 16.