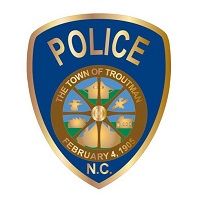 FROM STAFF REPORTS
The Town of Troutman announced Monday the hiring of Josh Watson as the new chief of police.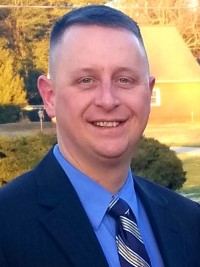 Town Manager Ron Wyatt said Watson emerged as the top candidate for the position following a competitive applicant search and evaluation process. Watson brings 21 years of law enforcement experience, including extensive work and training in patrol, traffic enforcement, K-9 policing, community policing, administration, supervision, and leadership.
"Throughout the process, it became increasingly clear that Watson was the right person for the job as he is a citizen of our town and understands the issues our community faces firsthand," Wyatt said. "He and his family are rooted and invested here, and that means a lot. His training and tenure prove that he is more than capable to lead this department in the proper direction, and we have full confidence in him. Thank you to all of the community partners that participated in this selection process. Your time and feedback are appreciated."
Watson began his career with Boone Police Department. Fllowing a family relocation to Iredell County, he served the Statesville Police Department and most recently Iredell County Sheriff's Office. He has served as Senior Police Officer, Master Police Officer, Field Training Officer, K9 Handler, and Sergeant.
Watson attended The University of Maryland, studying Criminal Justice and International Relations; Caldwell Community College, studying Emergency Preparedness; and Wilkes Community College for Basic Law Enforcement Training. Watson has his Advanced Law Enforcement Certificate and a number of trainings and corresponding certificates.
"As a third generation police officer — and police chief, I have strong pride in this profession and a number of ideas to serve alongside and lead this team in crime-prevention efforts and high-visibility public safety initiatives that will maintain and enhance the quality of life we know and appreciate in Troutman," Watson said. "I have intentions to create a departmental culture of service, a Troutman Police Department marketing and branding plan, a strategic deployment of staff, an updated staff training plan, and strong community partnerships- because relationships are our greatest resource.
"It is my goal to lead the department in enacting a strategy to respond to growth, while ensuring we remain connected to our community. I am honored by the trust placed in me by the Town Leaders and the residents of Troutman, and I look forward to serving with the men and women of Troutman Police Department," he added.
Watson will begin his new role on Monday, November 8. He can be reached at jwatson@troutmannc.gov.
Lt. Darrin Payne served as interim police chief following the resignation of Chief Tina Fleming, who resigned in March. Payne did not apply for the chief's position.