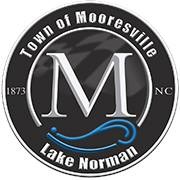 Langtree Group LLC scraps plans for hotel on site in favor of restricted senior housing
FROM STAFF REPORTS
Mooresville commissioners on Monday approved a request by the Langtree Group LLC for a conditional rezoning, which would allow the developer to build 225 multi-family units on eight acres at 104 Alcove Road.
The current plan calls for constructing age-restricted senior housing, developers Brad and Rick Howard said. Residents will have access to three meals per day, as well as transportation and concierge services.
"We've learned there is a deficiency (in independent senior housing) in our community," Rick Howard told commissioners. "I think it's something we need. I think it's something we can be proud of."
Langtree Group had previously won approval from the town for a conditional-use permit to build a 125-room hotel and 100 multi-family units on the site.
The developer can build two six-story buildings under the existing conditional-use permit. Under the new zoning designation, the hotel would be replaced by multi-family housing.
Town officials still must approve a final site plan before construction can begin.
During a public hearing, residents expressed concerns about traffic and the impact the project would have on the beauty of the area along Lake Norman.