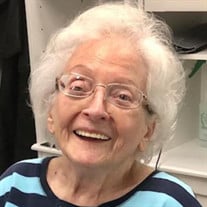 Retta Holbrook Rowe, 86, of Statesville, N.C., passed away November 12, 2021, at Autumn Care Nursing Home.
She was born June 27, 1935, in Bradshaw, W.Va., the daughter of the late Howard Fred Holbrook and Lena Mae Dunn Holbrook.
She is preceded in death by her beloved husband James, "Teaco" Rowe.
A funeral service is to be announced.
Nicholson Funeral Home is Assisting the family.