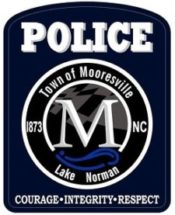 Special to Iredell Free News
The Mooresville Police Department has released the identity of the town's first homicide victim since 2019.
On Wednesday, August 11, MPD officers responded to a call at Magla Park. Upon arrival, officers found Jacob Dean Koury, 23, of Cornelius with a gunshot wound. He was pronounced dead at the scene, police said.
"We appreciate the community's support and are diligently investigating all leads based on information provided," said Assistant Chief Frank Falzone. "We have made progress with the investigation but seek more information."
Investigators wish to speak with anyone who was in Magla Park or the Spencer Street area between 9 p.m. and 11:15 p.m. on August 11.
Anyone with information about the incident is asked to contact CrimeStoppers at (704) 658-9056 or call the MPD non-emergency line at (704) 664-3311.