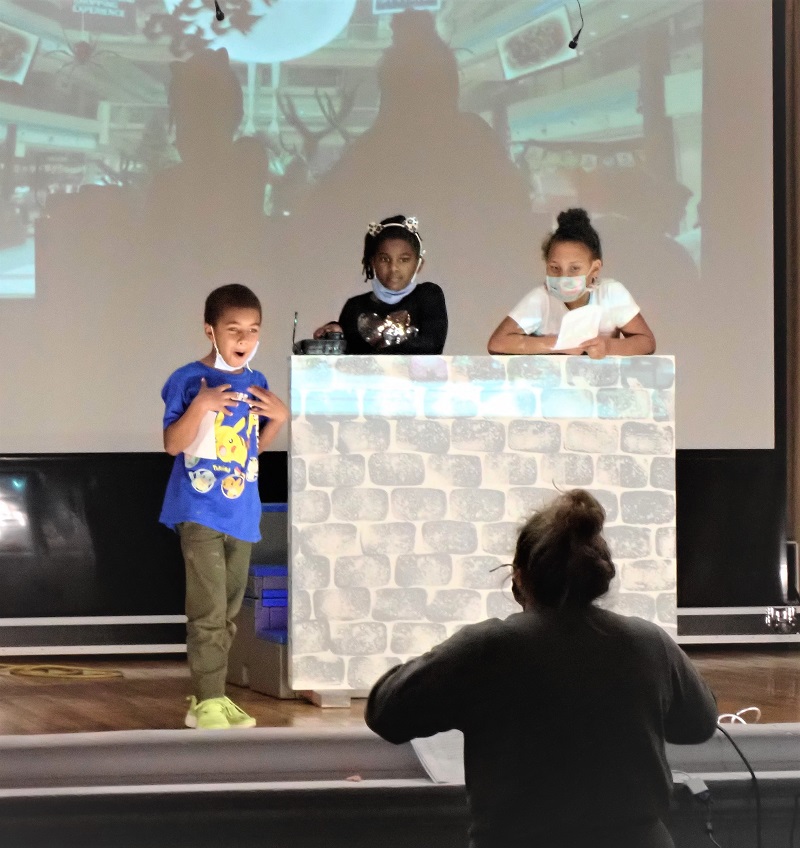 BY KARISSA MILLER
N.B. Mills Elementary School third-grader Landon McMillian learned the proper head position during his swimming lessons this week.
"First, you go on your back. You swing your arms backwards. Instead of putting your head up to breathe, you put your head to the side and then go back into the water," Landon explained.
The YMCA teamed up with N.B. Mills to provide free swimming lessons to students and a safe space for them to learn the basics during intersession week. The school is operating on a flexible school calendar which provides the mini-breaks throughout the school year.
Students Remi Rucker and Mia Lancaster said the camp has helped them learn how to float and swim underneath the water.
Mia said she can float above the water for 10 seconds. Remi said she now feels comfortable swimming above and below the water. They both like to do handstands and practice other moves while in the pool.
Principal Jonathan Nicastro said that they can only have 50 students at the camp. There are two sessions with 25 kids in each session. He said that this camp is mostly second- and third-graders, with some fourth-grade students.
He's proud of his students' progress and for a few of them overcoming their fear of the water.
Transportation is provided, and the school is following its regular bell schedule. Breakfast and lunch are provided for all students. Students ride the bus to the YMCA and back to the school where they learn about oceans.
Another camp that has really sparked children's interest was the Growing Empowered Mentored Success, GENTS, and GEM camp for boys and girl. The camp focused on confidence building and also helps reinforce reading comprehension skills during story time.
Students attending this camp went on a field trip Wednesday to Patterson Farm.
The other camps included:
• Wood building camp with kits donated by Lowe's,
• Animal camp with a field trip to Zootastic,
• Healthy Minds and Bodies camp where they climb the rock wall, and
• N.B. Mills drama camp with a special performance Friday for parents.
Nicastro said they averaged 150 students at camp. Around 26 students in fourth grade attended a tutoring session.
On intersession days, the school provides tutoring from 7:45 a.m. to 10:30 a.m. and then transitions into camps.
"It's a lot of work, but definitely worth it to help provide these opportunities for our students," Nicastro said.
About N.B. Mills Elementary
N.B. Mills is an Iredell-Statesville Schools' restart school. This means that the school has "charter-like" flexibilities. the school adopted a flexible calendar that shortened summer break and gives students fall, winter, and spring intersession days throughout the year. Future camps will be filled with sports, games, crafts and more.
Photos