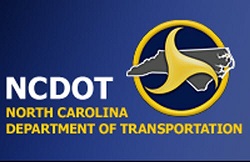 Special to Iredell Free News​​
​RALEIGH – The N.C. Governor's Highway Safety Program​ has announced the award of more than $18 million in grants to support local and state transportation safety initiatives.
The N.C. Governor's Highway Safety Program will administer 96 community-based grants during the upcoming federal fiscal year, which runs from this October through September 2022.
"Reducing the number of traffic deaths and serious injuries is a top priority, and our agency partners are instrumental in working toward that goal," said Mark Ezzell, director of the Governor's Highway Safety Program.
Grants are administered to a variety of initiatives targeting key traffic safety areas such as impaired driving, speeding, occupant protection, pedestrians and cyclists, motorcyclists, and teen and senior drivers. Grant recipients include local and state law enforcement agencies, nonprofit organizations, courts and state departments.
Grants include:
♦ $87,560 to fund a new project at Carolinas Medical Center to fund a social worker to serve road-based injured trauma populations – including screening patients and counseling them toward treatment and safe driving interventions.
♦ $580,460 to the Department of Health and Human Services for Blood Alcohol Testing (BAT) Units stationed regionally that enable local law enforcement agencies to conduct DWI checking stations.
♦ $300,000 to the NC State Highway Patrol to strategically place troopers in the top 25 counties for impaired driving fatalities to support Booze It and Lose It campaigns, particularly during peak nighttime hours and on weekends.
♦ $64,285 to the Highway Safety Research Center at UNC Chapel Hill for a Senior Driver Safety Coalition to educate seniors and their families about ways to stay safe on the road; and a Teen Driver Resource Center to guide and assist stakeholders in improving teen driver safety in NC.
♦ $102,392 for Students Against Destructive Decisions (SADD) to work in five NC communities with high teen crash rates to ID causes, implement countermeasures, and build a network of student chapters to provide programming in schools and communities.
♦ $144,000 for BikeWalkNC to expand the Bike Friendly Driver Program, an interactive training to promote safe interactions between cyclists and drivers.
This funding also includes approximately $1.6 million in grants to North Carolina's rural counties, including those taking part on the Hometown Strong Initiative.
Many of these grants are used as "seed money" to get programs started. In most cases, the grantee provides a portion of the project costs and is expected to continue the program after GHSP funding ends.