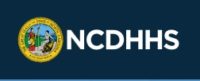 Special to Iredell Free News
RALEIGH — The N.C. Department of Health and Human Services' Division of Public Health today released its Plan to End the HIV Epidemic in the state. One tenet of the plan is regular testing and health officials are urging those who may be at-risk to get screened and tested for HIV for National HIV Testing Day on June 27.
North Carolina ranks 10th among all states for the rate of those newly diagnosed with HIV. While there has been progress in the effective treatment of HIV, the impact of the disease is still disproportionate. According to the preliminary North Carolina HIV Surveillance Report, 76 percent of people diagnosed with HIV in 2020 were people of color. Additionally, preliminary 2020 data show that while 66 percent of all people newly diagnosed in 2020 are receiving treatment and have an undetectable viral load, that rate drops to 57 percent for people of color.
Providing treatment to all people who are living with HIV is critical because it has been proven that when HIV is virally suppressed for at least six months, meaning that the level of HIV is so low that it cannot be detected, people cannot transmit the virus.
The End the HIV Epidemic Plan addresses barriers to care such as transportation and stigma, and improved treatment and prevention services using the most current medical care with the goals of increasing the number of those virally suppressed and reduce the number of new infections.
The plan serves as a guide for state and local partners to reduce the number of new HIV infections reported annually and can avert the risks of a resurgence in HIV among vulnerable communities. The plan includes a range of strategies such as the use of PrEP (a pill that prevents HIV), improved access to daily medicine for those who are living with HIV and combatting stigma to promote honest conversations about HIV.
The plan was created by a steering committee formed in 2019 that included the Department of Public Health's Communicable Disease Branch, the North Carolina AIDS Action Network (NCAAN), people living with HIV, treatment providers and other community partners informed the plan's strategies needed to end HIV in North Carolina. NCAAN and 29 steering committee members held 11 listening sessions across the state attended by 360 community representatives, including people living with HIV and other stakeholders.
NCDHHS and its partners are committed to preventing HIV transmission and providing comprehensive and compassionate care to those living with HIV. To end the epidemic, the department and stakeholders will continue to battle the stigma, shine a strong light on health inequities and act to reverse them, and overcome barriers to care experienced by historically marginalized populations.
LEARN MORE
For more information about HIV in North Carolina and the plan to End the HIV Epidemic in North Carolina, visit epi.dph.ncdhhs.gov/cd/stds/program.html. Electronic and print copies of the End the HIV Epidemic Plan are available in English and Spanish.