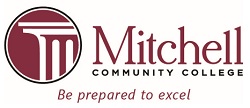 Special to Iredell Free News
Mitchell Community College's recently created Student Support Department is impacting students in a big way. A vital service realized during the College's initial COVID-19 pandemic response, Student Support connects students to assistance and information needed to overcome unforeseen hurdles or barriers to their educational goals.
Student Support has connected hundreds of students to needed resources and provided over $46,000 in financial support through Finish Line Grants and other emergency financial assistance.
"If we can help navigate through financial or personal barriers that may occur as students progress through their academic career, then we have provided support when it is needed most," said Director Student Support Services Ann Wright. "Our goal is help students be successful and graduate from Mitchell Community College."
Access and eligibility for these funds are processed through the Student Support button on the Mitchell Community College website.
The types of programs encompassed in Student Support are:
♦ Finish Line Grant: This is Gov. Roy Cooper's initiative to assist community college students to get to the "Finish Line" and graduate. Current students who have completed over 50 percent of their program, have the 2.0 minimum GPA and experience an unexpected financial barrier may find the Finish Line Grant is just the solution. Funds are available for unexpected car repairs and medical bills, to name a few.
♦ Student Assistance Program, MYGroup: This is a community college system office sponsored program which provides many services free of charge to the student and their immediate family members through a partnership with the McLaughlin Young Group. They assist with stress reduction and building strong mental health for students. MYGroup can help with marital counseling, budgeting and how to find balance between life, work and school. Current community college students in North Carolina can find support 24 hours a day, seven days a week from professionals that assist students move past any personal difficulties that may occur while attending college.
♦ The Mitchell Food Pantry: This service is available for current students to pick up food bags Monday through Friday between 9 a.m. and 4 p.m. from the Eason Student Services Building. The Food Pantry provided drive through service during the holidays. Special thanks to the generosity of a concerned community member who provided support for students who have food allergies or other dietary restrictions. Mitchell provides specialized food items to these students and offers educational materials on nutrition.
♦ Emergency Financial Assistance: Help is available to current students who experience unexpected costs that could interrupt the student's progress. These funds are available through the Maverick Fund generated from community donations and helps students who are in various economic distress. The assistance may be in the form of gift cards, technology support, laptop assistance or payments to the student, depending on the circumstance.
♦ The OneMitchell Program: This program assists students who seek to further their education but are unable to receive assistance from federal or state programs, a hurdle faced by many Iredell County students. Funds are made available through community support to the Mitchell Community College Foundation and Endowment for Excellence. Community members can learn more about opportunities to contribute at mitchellcc.edu/give.
♦ Loftin Band-Aid Funds: These funds are only available to Nursing Students who may experience a financial hardship during their semester. Eliminating the financial stress can allow the student to concentrate on the rigorous nursing courses.
Student Support is housed in the Eason Student Services building on Mitchell's Statesville Campus. Current Mitchell students can reach out for assistance through the Student Support button 24 hours a day, seven days a week on mitchellcc.edu. More information on Student Support can also be found at mitchellcc.edu/StudentSupport.
About Mitchell Community College
Mitchell Community College serves 9,000 students annually through a variety of curriculum, continuing education and workforce development programs. With campuses in Statesville and Mooresville, Mitchell offers quality, affordable education options to residents of Iredell County and the surrounding area. For more information, visit www.mitchellcc.edu or call (704) 878-3200 (Statesville Campus) or (704) 663-1923 (Mooresville Campus).