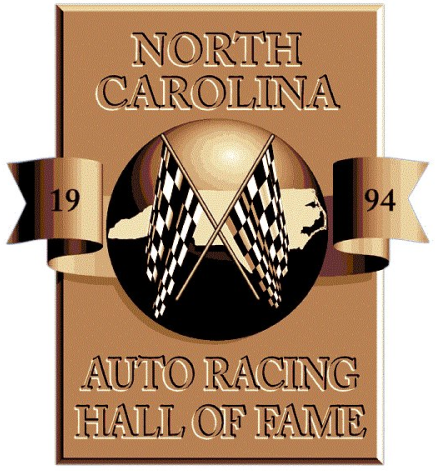 Special to Iredell Free News
It will be a day of celebration on Tuesday, October 5, at the Charles Mack Citizen Center in downtown Mooresville as Rex White, Bobby Labonte, Greg Anderson and the late Alan Kulwicki will be honored with the dedication of North Carolina Auto Racing Hall of Fame in-ground plaques.
♦ Rex White, though short in stature, was a dynamo behind the wheel in his eight-year NASCAR Cup career from 1956 to 1964, winning an incredible 28 races. He won the NASCAR Grand National (now Cup) championship in 1960 and was one of the original Chevrolet racing team drivers with his infamous gold and white No. 4 car.
After he retired, White was inducted into the National Motorsports Press Association (NMPA) Hall of Fame in 1974, named one of NASCAR's 50 Greatest Drivers in 1998, and became a NASCAR Hall of Fame inductee in 2015. Today, White remains a very popular figure, appearing at many NASCAR charity events all over the country.
♦ Bobby Labonte, a 32-time NASCAR race winner and perennial fan favorite, was one of only four drivers in NASCAR history to win a championship in the top two tiers of the sport. He is also the 2001 IROC Champion and was a 2020 NASCAR Hall of Fame inductee. Labonte still races today, driving the No. 25 Cook-Out Modified in the SMART Series and in select races at Bowman Gray Stadium. He also competed in the inaugural season of the Superstar Racing Experience (SRX) series.
Labonte resides in High Point with his wife Kristin. Together, they own and operate Breaking Limits, a brand strategy, marketing and communications agency. He's also a NASCAR analyst for FS1, co-owner of Longhorn Chassis, and actively gives back to children and families in his community through the Bobby Labonte Foundation.
♦ Greg Anderson is a multi-time NHRA Pro Stock Champion, winning four titles as a driver and three titles as a crew chief for Warren Johnson. Anderson has won the prestigious U.S. Nationals five times, and in 2004 he set the NHRA single season records with 76 Round wins and 15 event victories. He's won at all of the current NHRA Full Throttle tracks.
Anderson lives in Concord with his wife Kimberly. He is still a force in today's NHRA Pro stock Racing. He regularly competes for KB Racing in the Summit Racing Chevrolet Camaro, with a total of 97 Pro Stock wins.
♦ Alan Kulwicki, who was nicknamed "Special K" and the "Polish Prince," began his racing on the local short tracks in Wisconsin before moving up to regional stock car touring series. In 1986, he made a huge career leap and began competing in the NASCAR Cup series. Despite having no sponsor, a limited budget, a borrowed pick-up truck and only one race car, he earned the 1986 NASCAR Rookie of the Year Award over drivers racing for well-funded teams.
Kulwicki achieved what many in the sport thought was impossible in 1992 by winning the Cup championship as an owner-driver, winning five Cup races overall. He died tragically in a light aircraft accident in 1993. In 1998, Kulwicki was named one of NASCAR's 50 Greatest Drivers. He was inducted into the NASCAR Hall of Fame in 2019.
Don Miller, the chairman of the board for the North Carolina Auto Racing Hall of Fame, said he is ecstatic about the upcoming event.
"I am very pleased to be able to resume our celebration of the rich racing history here in North Carolina. The North Carolina Auto Racing Hall of Fame is celebrating its 27th year of honoring the finest drivers in all of motorsports, and the Walk of Fame is expanding its role for the 12th year. Mooresville is the absolute center of the sport of auto racing and home to many of racing's famous personalities. We need to preserve this heritage."
John Dodson, Hall of Fame board member and vice president of NASCAR at NASCAR Technical Institute, echoed Miller's sentiments.
"The Walk of Fame has become a destination for race fans visiting our area. It brings people to our historic downtown area and enhances their experience while visiting Race City USA. The support that the Convention and Visitors Bureau provides alongside the Town of Mooresville helps us to continue this great tradition. If you are a fan of motorsports, it's a must see."
The dedication of the in-ground plaques is open to the public, and will be held outside the Charles Mack Citizen Center on the Walk of Fame at 215 N. Main Street in Mooresville at 3 p.m. on October 5. There will be an invitation-only VIP reception inside the Charles Mack Citizen Center after the dedication.
ABOUT THE NORTH CAROLINA AUTO RACING HALL OF FAME
Founded in 1994, the North Carolina Auto Racing Hall of Fame is a foundation dedicated to the enhancement of the rich heritage of all forms of motorsports. NCARHOF is a non-profit organization with donations made to local charities. Chairman Don Miller was the first recipient of the NASCAR Humanitarian award.
The North Carolina Auto Racing Hall of Fame is located in the Lakeside Industrial Park on 119 Knob Hill Road in Mooresville. It is open weekdays from 10 a.m. to 5 p.m. and on Saturdays from 10 a.m. to 3 p.m. Visit www.ncarhof.com or call 704-663-5331 for more information.