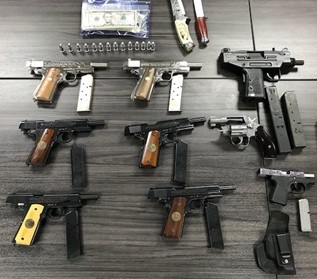 FROM STAFF REPORTS
A Mooresville teen faces charges related to the theft of firearms, jewelry and cash from a home off Robinson Road following an investigation by the Iredell County Sheriff's Office.
The ICSO began investigating on September 10 after receiving a report of a breaking and entering off Robinson Road near Highway 150 west of Mooresville, Sheriff Darren Campbell said in a news release.
When the deputies arrived at the home, the victim reported that while the family was out of town on vacation someone whom they believed to be familiar with the residence had broken into the home and stolen several firearms, jewelry, and cash, Campbell said.
The investigation was assigned to the ICSO Criminal Investigations Division.
During the investigation, crime scene investigators and detectives gathered evidence from the residence, which led to the identification of a 17-year-old male as the suspect, according to the news release.
The juvenile was interviewed, and information was obtained that led investigators to search the suspect's residence.
ICSO personnel located and recovered stolen firearms as well as ammunition, jewelry, and U.S currency, which totaled $9,550, Campbell said. The seized items were documented and returned to the victim.
The juvenile suspect will be charged with felony breaking and entering, and felony larceny after breaking and entering, according to the news release.