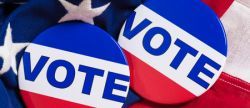 FROM STAFF REPORTS
Mooresville resident Blake Palmer has announced his candidacy for one of three seats up for election on the Iredell County Board of Commissioners in 2022.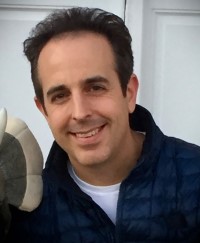 "As an Iredell County resident, husband, and father of two young children, I have decided to run for Iredell County Commissioner," Palmer, a Republican, said in a news release. "As a life-long Republican, I've watched with dismay as our current Board of Commissioners has supported higher taxes, embraced Covid mandates, recklessly spent taxpayer money, and sat by silently as parental rights were stripped away in our schools. Simply put, our County Commissioners run for office as Republicans, but govern as Democrats. It's time we elect a real conservative to our Board of Commissioners.
The Republican primary is scheduled for March 8. The candidate filing period is December 6-17.
Palmer, who works as an in-house attorney for a Fortune 500 company, said he would campaign on the current board's "reckless" spending. "I will fight to lower spending, responsibly handle taxpayer money, and address funding for areas that need it the most, such as infrastructure in our high growth and rural regions. I will also oppose any tax increase on the taxpayers of Iredell County."
Married with two young children, Palmer said he would stand up for the rights of parents, which he believes have been eroded by the Iredell-Statesville Schools Board of Education' imposition of mask mandates during the COVID-19 pandemic.
"I will hold our Board of Education accountable for any mask and/or vaccine mandate imposed on our children by voting to withhold all supplemental funding to the schools until such a mandate is eliminated," Palmer said. "I will also vote to withhold such funding to eliminate any Critical Race Theory being taught in our schools."
Palmer also said he plans to champion "responsible zoning practices that will allow Iredell County to grow responsibly without losing the beauty, character, and community feel that has brought so many of us here."
"Over the next few months, I look forward to campaigning on these conservative principles, and highlighting how these principles contrast with the actions of our incumbent commissioners, who unfortunately have lost touch with the values of their community," he added.
LEARN MORE