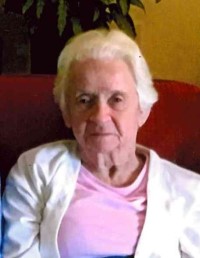 Susie Mae Stevenson Jurney, 94, of Statesville, N.C., passed away on Tuesday, November 23, 2021, at her home.
Susie was born March 2, 1927, in Statesville, and was the daughter of the late John D. Stevenson and Rebecca Moore Stevenson. She was a 1944 graduate of Scotts High School and attended Long's Nursing School before marrying the late Robert "Bob" Lee Jurney on June 12, 1946. She was a former member of Front Street Presbyterian Church and since the early 1960s she has been a member of First ARP Church in Statesville. She previously worked as a nurse for Dr. David Pressly before raising her family. She enjoyed cooking, gardening, flower arranging, and trips to the beach, and she was a devoted grandmother.
She is survived by two sons, Steven F. Jurney (Betsy) of Statesville and Charles T. Jurney (Cathy) of Terrell, N.C.; three grandchildren, Wesley M. Jurney, Alicia D. Jurney Van Wyck (Dr. Lt. Col. David), and Jessica J. Hupalowsky (Matt); one brother, Charles G. Stevenson (Marie) of Statesville; and one sister, Catherine S. Smith of Newton, N.C.
In addition to her husband and parents, Mrs. Jurney was preceded in death by one sister, Elizabeth S. Maroni, and one brother, Joe Thomas Stevenson.
Funeral services will be held at 2 p.m. on Saturday, November 27, 2021, at First ARP Church with Rev. Philip McCoy officiating. The family will visit with friends following the service. Burial will be held at 1 p.m. Saturday in Oakwood Cemetery.
Memorials may be made to First ARP Church and online condolences may be made to the family at www.troutmanfuneralhome.com.
Troutman Funeral Home is serving the family.