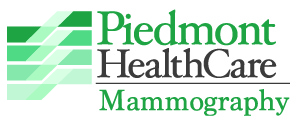 Special to Iredell Free News
Piedmont HealthCare Mooresville Mammography recently achieved a perfect score on the Mammography Quality Standards Act—MQSA Inspection.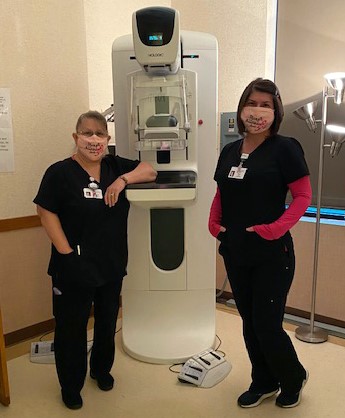 The MQSA Inspection is a contract program with state, local and territorial government agencies working to ensure that women receive high-quality mammography for early breast cancer detection by requiring the establishment of a federal certification and inspection program for mammography facilities. This inspection is completed by the U.S. Department of Health and Human Services—Food and Drug Administration annually.
The inspection consists of:
• Equipment performance;
• Personnel Qualifications;
• Technologist & Physicist quality control/quality assurance (QC/QA) tests and tasks;
• Medical Records; and
• Medical Audit and Outcome Analysis records
"I am so proud of my team. They work hard, but more importantly they have a strong passion and drive for what they do. Patients see the compassion and sincerely appreciate it," stated Tim Thieme, director of Imaging. "Achieving 100% brings confidence to our staff and verifies that we are a highquality facility."
Passing with 100 percent designates the facility as top-notch and signifies that all quality standards are met.
"It feels very satisfying to see all the time and effort of our daily work pay off," Donna Lackey, lead mammography tech, who coordinated and prepared for the inspection stated. Ensuring the department is always up-to-par and providing all necessary documentation is a sizable undertaking. The Mammography team holds regular meetings to inform all technologists of any changes or new procedures, review for quality images, and ensure everyone in the department has a voice.
"We were told that we could not pass the inspection and that we should hire a company to do the inspection process. Well…we achieved a perfect score. Our Mammography Department has the most dedicated and caring staff. Thank you for the opportunity to brag on the technologists and our Piedmont HealthCare team." Donna shares.
Piedmont HealthCare Mooresville Mammography is a five-star reviewed program located at 150 Fairview Road, Suite 200, Mooresville, NC 28117. Ina Zulic, office manager of the site said, "We get phone calls on a daily basis (from residents) that want to come to this office based on patient feedback and positive reviews."
If you have questions please call 704-235-6200. For more information about PHC Mooresville Mammography, visit the department's website HERE.
About Piedmont HealthCare
Piedmont HealthCare is one of the largest physician-owned and professionally lead multi-specialty groups in North Carolina and the Southeast. We are committed to providing excellent care for the whole family. We have more than 60 convenient locations and nearly 200 physicians and providers across multiple specialties to provide the most innovative medical care for our community.