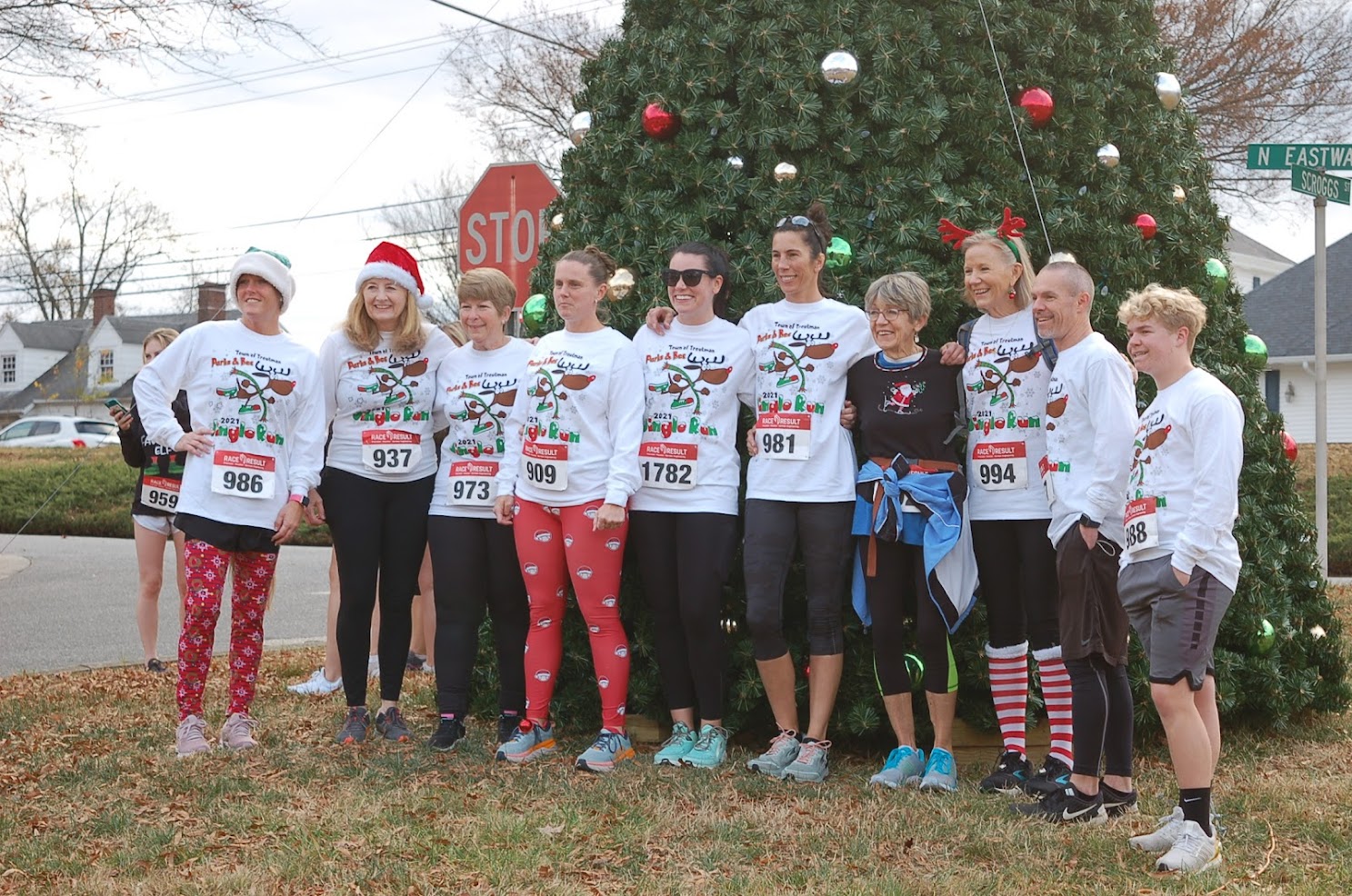 BY DEBBIE PAGE
debbiepage.iredellfreenews@gmail.com
About 150 festively dressed runners, walkers, and canine companions wound through the streets of Troutman on Sunday afternoon in the final event of the weekend of holiday festivities.
Town Manager Ron Wyatt welcomed participants and spectators to the event, thanking them for their donations benefitting My Sister's House. He also expressed gratitude to Parks and Recreation Director Chip Smith and the many volunteers who made the event possible.
After Michelle Sparks led the crowd in the National Anthem, McLelland Racing Team (MRT) officials started the officially timed race from its Town Hall starting line. Each participant got a T-shirt and finish medal.
Photo Gallery