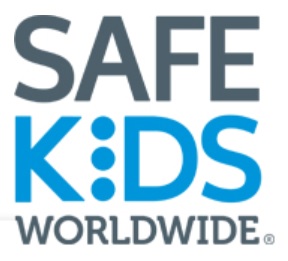 Special to Iredell Free News
RALEIGH — As millions of people in North Carolina will be heading to pools, lakes and the ocean to enjoy outdoor water activities this Memorial Day weekend, Insurance Commissioner and Safe Kids NC Chair Mike Causey reminds families to play it safe around water and take time to talk to your kids about water safety.
"One of the great things about North Carolina summers is the fact that we have so many options for fun water activities, but they can also be very dangerous. We have to respect the water," Causey explained.. "We want parents and caregivers to be particularly cautious and take steps to avoid any potential tragedies in swimming pools and other bodies of water."
According to the Centers for Disease Control, drowning is the second leading cause of death in children ages 1 to 14. It is the leading cause of unintentional death in children under the age of 5.
The North Carolina beaches will be crowded. Remember to pay attention to the warning flags at the beach that indicate the possibility of rip currents. Teach children what to do if caught in a rip current. That is, stay calm, don't fight the current, when free of the current, escape the current by swimming in a direction following the shoreline. If at any time you are unable to reach the shore, draw attention to yourself and call for help.
Most people believe a drowning person involves flailing arms or frantic calls for help, but that scene is often incorrect. Drowning can happen quietly when a helpless person is unable to take in a breath or call for help. The CDC estimates 10 percent of parents who lose a child to drowning watch their children drown because they don't know what's happening. Rescuers may have as few as 20 seconds to save a person from drowning.
Drowning Stats & Risk Factors
Safe Kids Worldwide has released the following information highlighting the dangers of childhood drowning, with a specific focus on incidents that occur in lakes, rivers, oceans, and other types of open water:
♦ Overall, an estimated 1,000 children drown in a single year, 70 percent of them between May and August.
♦ An additional 7,000 children end up in the emergency room because of a drowning scare. That means a minimum of 150 families a week are impacted by a tragic or frightening event.
♦ Most often those drownings take place in open water. A 10-year-old, for example, is three times more likely to drown in open water than in a pool. Older teens are more than eight times more likely to die as a result of an open water drowning than a pool drowning.
♦ Boys are at greatest risk: Eight in 10 open water drowning victims are males.
Safety Tips
Safe Kids North Carolina reminds parents and caregivers to take the following precautions around pools and open water:
♦ Always watch children and never leave them unattended.
♦ Keep children away from pool drains, pipes and other openings.
♦ Always keep a charged phone nearby.
♦ Know how to perform CPR on children and adults.
♦ Understand the basics of lifesaving so you can assist in an emergency.
♦ Install a fence at least 4 feet high around the perimeter of the pool or spa.
♦ Use self-closing and self-latching gates.
♦ Ensure all pools and spas have compliant drain covers. Install an alarm on the door leading from the house to the pool.