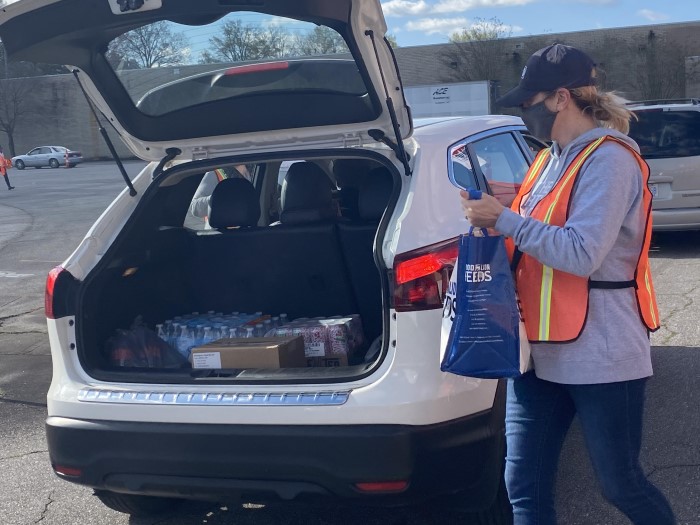 FROM STAFF REPORTS
A line of cars snaked its way through the Signal Hill Mall parking lot on Thursday morning, as more than 125 volunteers filled trunks with boxes of food and other necessities.
More than 1,000 cars were expected for The Big Pop Up: People Helping People event, which offered 10 stations with everything from fresh produce and chicken to hygeine items.
"Today, we are going to serve people with love, food, kindness, water, grace, household products, peace, and information to help them," I-CARE Director Bryan Duncan said as he welcomed the team of volunteers.
"In our work, our promise says: Community Action changes people's lives, embodies the spirit of hope, improves communities, and makes America a better place to live. We care about the entire community and we are dedicated to helping people help themselves and each other."
I-CARE's mission is to empower and assist individuals and families with low incomes to attain skills, knowledge, motivation, and opportunities to become self-sufficient and independent as well as to revitalize their communities.
Photos