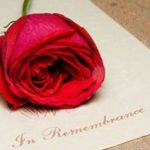 Mary Jean Southern Roop, 69, of Mooresville, N.C., a long-term resident of Lynchburg, Va., passed away on Tuesday, March 30, 2021, at Atrium Health Carolinas Medical Center.
She was born on November 15, 1951, in Christiansburg, Va., to the late Eugene and Earthel Davis Southern. She enjoyed being outdoors, especially fishing, flower gardening and visiting the mountains and the ocean. She loved any form of water as longs as she was with her family.
Mary Jean will be remembered for her passion for music, although most of all she will be remembered for the love that she gave her family.
In addition to her parents, she was preceded in death by her husband, Larry Roop.
She is survived by her daughters, Kristen Roop, Heather Flynn (Chris); granddaughter, Leia Flynn; and nephew, Tucker Southern. Also surviving are numerous nieces, nephews, step daughter and step grandchildren.
The family will hold a memorial service at a later date.
Flowers and memorials may be sent to Cavin-Cook Funeral Home and monetary donations may be sent directly to the family.
Cavin-Cook Funeral Home & Crematory, Mooresville, is serving the Roop family. Condolences may be made to the family at www.cavin-cook.com.