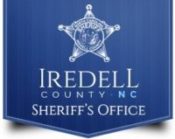 FROM STAFF REPORTS
A Buffalo, N.Y., man faces drug trafficking charges after Iredell County Sheriff's Office deputies found a half pound of ecstasy in his vehicle during a traffic stop on Interstate 77.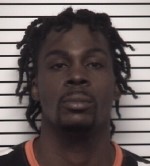 Sheriff Darren Campbell announced the arrest of Dartaine Marquez Ubiles, 30, in a news release Monday.
Deputies assigned to the ICSO Interstate Criminal Enforcement Team stopped a rented 2020 Kia Forte for a traffic violation on I-77 near mile marker 63 on Thursday, February 11, according to the news release.
While speaking with the occupants of the vehicle, including Ubiles, deputies learned they were traveling from Jacksonville, Fla., to Buffalo, N.Y., Campbell said.
After Ubiles admitted to using and possessing marijuana in the vehicle, the deputies searched the vehicle, and located a half pound of MDMA, also known as ecstasy, concealed in a pair tennis shoes in the trunk of the vehicle, as well as marijuana, Campbell said.
The street value of the MDMA was estimated at $11,400, according to the news release.
Ubiles was taken into custody and transported to the Iredell County Detention Center, where he was charged with felony trafficking in MDMA by possession, felony trafficking in MDMA by transportation, felony possession with intent to sell or deliver MDMA, felony maintain a vehicle for the use or sale of a controlled substance, and two misdemeanor drug offenses. Magistrate Chambers issued a $200,000 secured bond on these charges.