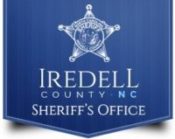 FROM STAFF REPORTS
A convicted felon faces numerous charges after crashing into several vehicles and a guardrail in an attempt to elude arrest by Iredell County Sheriff's Office deputies.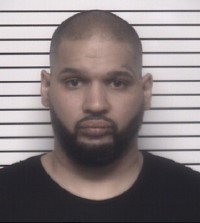 Sheriff Darren Campbell announced the arrest of Edgar Raphael Rodriguez, 35, of Brooklyn, N.Y., in a news release Tuesday.
Rodriguez was pulled over for a traffic violation on December 21 on Interstate 77 by deputies assigned to the ICSO Interstate Criminal Enforcement Team, Campbell said.
During the course of the stop, the deputies became suspicious of possible criminal activity involving Rodriguez and a male passenger in the 2021 Honda, according to the news release.
When Rodriguez was questioned by the deputies, he placed the vehicle in drive and sped away, Campbell said.
As the deputies pursued the southbound Honda, Rodriguez threw a handgun out of his vehicle and then struck a tractor trailer while attempting to elude deputies, according to the news release.
The pursuit continued on Interstate 77 with the Honda striking additional vehicles and a guardrail before becoming disabled near mile marker 44, Campbell said. Both occupants of the vehicle then abandoned the Honda and ran away from the scene of the crash.
Numerous ICSO patrol seputies and detectives responded to the area of Hoover Road and Scarlet Tanager Lane to assist in locating the individuals.
Deputies learned the suspects attempted to obtain another vehicle in the Scarlet tanager Lane area and offered money to homeowner to assist them in hiding from law enforcement, Campbell said.
Meanwhile K-9 Wilber was deployed to track the suspects and a perimeter was established. Within minutes the suspects were taken into custody without further incident.
Once the individuals were custody, deputies determined the second individual was Rodriguez's 16-year-old son.
After securing the vehicle, deputies found five ounces of marijuana and several items of drug paraphernalia, according to the news release. The handgun that Rodriguez threw out of the vehicle was located and determined to have been stolen in Pennsylvania, Campbell said.
Rodriguez, who has a previous felony conviction in New York, was transported to the Iredell County Detention Center. Hez was charged with Felony Fleeing to Elude Arrest, Felony Possession with Intent to Sell or Deliver a Schedule VI Controlled Substance, Felony Possession of a Schedule VI Controlled Substance, Felony Maintain a Vehicle for the Sale or Use of a Controlled substance, Misdemeanor Possession of Drug Paraphernalia, Felony Possession of a Firearm by a Convicted Felon, Felony Possession of a Stolen Firearm, Misdemeanor Carry Concealed Weapon, and Misdemeanor Resist, Obstruct or Delay a Law Enforcement Officer.
Magistrate Imes issued a $250,000 secured bond on these charges. Rodriguez also received numerous charges from the North Carolina State Highway Patrol.
The 16 year old was turned over to the Iredell County Department of Social Services, which will assist with returning him to his family.