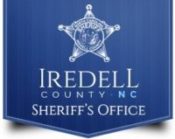 FROM STAFF REPORTS
A Harmony man faces a statutory rape charge following an investigation by the Iredell County Sheriff's Office.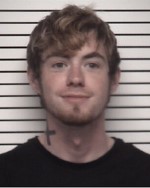 Sheriff Darren Campbell announced the arrest of Nicholas Hunter Dennison, 20, in a news release Monday.
The ICSO began investigating on August 20, 2020, after receiving a report regarding a juvenile being sexually assaulted by an adult male, Campbell said.
The investigation was assigned to Detective C. E. James of the ICSO Special Victim's Unit. The juvenile victim was interviewed and additional evidence was gathered by Detective James, according to the news release.
Based on all of the information gathered during the investigation, the detective obtained a warrant charging Dennison with one count of felony first-degree statutory rape of a child age 15 or younger.
Nicholas Hunter Dennison was arrested on December 31, and transported to the Iredell County Detention Center. Magistrate Watkins issued a $15,000 secured bond on this charge.