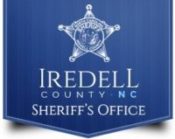 FROM STAFF REPORTS
A Mooresville man was charged with felony assault and jailed in lieu of a $250,000 bond following a stabbing in southern Iredell County.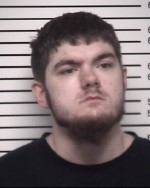 Iredell County Sheriff Darren Campbell announced the arrest of Cody Lee Choate, 22, in a news release Monday.
On Tuesday, January 5, ICSO patrol deputies responded to the vicinity of Beracah Road, near Mooresville, in reference to a report of a stabbing, Campbell said.
Deputies located the victim, who was suffering from a severe stab wound to the upper body, according to the news release.
The victim identified the person who stabbed him as Choate, the sheriff said.
According to the news release, the victim told deputies that Choate asked to use his computer, and the victim refused because he felt Choate was going to use it to purchase narcotics.
Choate then became angry, grabbed a knife and chased the victim down the road and stabbed him, according to the news release.
The victim was able to get away from Choate and call 911.
Choate fled the scene before the deputies arrived. The victim was transported to an area medical facility for treatment.
Deputies and detectives worked the crime scene and then obtained a warrant charging Choate with felony assault with a deadly weapon with intent to kill inflicting serious injury.
Deputies located Cody Choate at his residence on Brumley Road on Wednesday, January 6. He was taken into custody without incident and taken to the Iredell County Detention Center, where he was served with the arrest warrant.
Magistrate Nethken issued a $250,000 secured bond on this charge.
Detectives are still investigating, Campbell said, and additional charges may be filed.