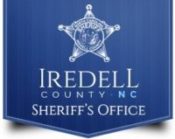 FROM STAFF REPORTS
A New Jersey man faces five felony charges following an investigation by the Iredell County Sheriff's Office into allegations that a child was sexually assaulted in the southern end of the county in November of 2018.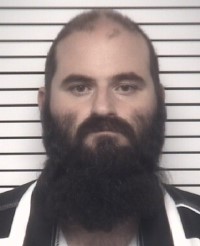 Sheriff Darren Campbell announced the arrest of Jonathan Edward Trumble, 39, of Cedar Grove, N.J., in a news release on Monday.
The ICSO began investigating in March of 2019 after receiving a report regarding inappropriate messages being sent to a child, Campbell said.
Although the case was initiated in Iredell County, a preliminary investigation revealed the incident occurred in Cedar Grove, N.J., according to the news release.
ICSO Special Victims Unit investigators notified the Cedar Grove, N.J., Police Department. Charges were subsequently filed against Trumble in Cedar Grove based on the evidence in the case.
On May 8, Special Victims Unit investigators were notified of new evidence regarding the investigation, prompting Detective Sergeant Mike Benfield to begin investigating the new information, Campbell said.
A child victim was taken to the Dove House Children's Advocacy Center and interviewed. Based on the victim's statement, additional witnesses were located and interviewed.
After reviewing this new evidence, investigators obtained and executed numerous search warrants, according to the news release.
As a result of this new investigation, Benfield obtained warrants charging Trumble with offenses that reportedly occurred in Iredell County.
The Cedar Grove Police Department assisted with arresting Trumble.
On June 11, he was transported to the Iredell County Detention Center, where he was served with the following charges: two counts of felony statutory rape, felony statutory sex offense, felony indecent liberties with a minor and felony kidnapping.
Trumble appeared before Magistrate Thompson, who issued a $1,000,000 secured bond on these charges.