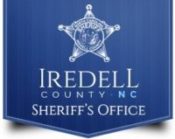 FROM STAFF REPORTS
A north Iredell County man was jailed without bond on Saturday after being charged with murder in the shooting death of a relative.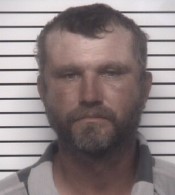 Iredell County Sheriff Darren Campbell announced the arrest of Noah Franklin Potts, 41, in a news release Saturday.
Noah Potts is charged with killing James Henry Potts, 43, following a dispute at 221 Rock Springs Road near Harmony on Friday evening, Campbell said.
ICSO deputies were dispatched to the residence about 8:19 p.m. in reference to a report of a shooting.
When deputies arrived on scene, they found James Potts, who had been shot several times, lying in the side yard of the residence, Campbell said.
The deputies administered emergency medical care and started performing CPR on James Potts. After the scene was secured, Iredell County EMS arrived and continued administering care until it was determined the victim was deceased.
Witnesses to the shooting told deputies that Noah Potts was the shooter and advised that he had fled the scene on an all-terrain vehicle, Campbell said.
Additional deputies quickly located Potts at his home, located a short distance away at 707 Powell Bridge Road, according to the news release.
Powell was detained and a pistol was located in an ATV at his home, the sheriff said. This secondary crime scene was also secured.
ICSO Homicide Team detectives responded to the initial scene along with crime scene investigators.
After obtaining search warrants, ICSO personnel collected numerous items of evidence from the initial crime scene as well as the residence at 707 Powell Bridge Road, according to the news release.
As a result of this investigation, Noah Potts was charged with one count of first-degree murder. Magistrate Hollar ordered Potts held without bond on this charge.
The case is still under investigation, Campbell said.