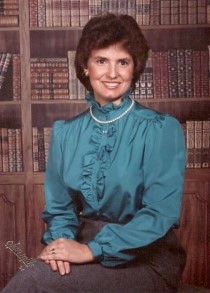 Cheryl Jean Webber Munday, 72, of Statesville, N.C., passed away peacefully in her home on Thursday, April 8, 2021, after a short, exhausting battle with cancer. She was surrounded by her husband and children and lots of love. Her battle, though it be lost, will forever be where she gained superhero status, and we are super proud of her. How will her wings fit under the cape?
She was preceded in death by her parents, Edwin and Trudell Webber; her brothers, George Webber and Cliff Walter; and her sister, Iona Webber Schwegman; her previous husband, David Michael Mabery; and her beloved grandson, Seth Thomas Leon Munday; and granddaughter, Morgan Renee Smith.
She is survived by her husband of 53 years, Gary L Munday of Statesville; her children, Michaeal Munday of Hickory, Kimberly Munday (Mac) of Ft. Walton Beach, Fla., Kenneth Munday (Becky) of Middlesex, N.C., Brandi Munday (Tandra) of Statesville, and Deanna Trauberman of Raleigh; her brother, Stephen M. Webber (Nhan) of Lake Lure, N.C., her sister, Debbie Sirois Vitalone (Paul) of Athens, Maine; her brother, Edwin M. Webber Jr (Beverly) of Largo, Fla., her sister, in life and Christ, Karen Phillips (Donald) of Elizabethtown, Ky.
She is also survived by eight grandchildren, 11 great-grandchildren, many in-laws, outlaws, nieces, nephews, cousins, aunts, uncles, friends and friends who became family.
There is definitely no doubt this woman was loved, and she lived to make others feel loved and cared for. She was truly a God fearing, God loving woman, and she let that show in all of her quilts and all of her interactions with others. She will be missed just as much as she was loved and blessed … Beyond Measure.
Services will be at Troutman Funeral Home with visitation 5 to 6 p.m. on Wednesday, April 14, and service to follow. In lieu of flowers, the family requests donations to Hospice and Palliative Care of Iredell County at 2347 Simonton Road, Statesville, NC 28625.
Troutman Funeral Home is serving the family.