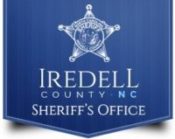 FROM STAFF REPORTS
A suspect is charged with murder in the death of a Mooresville woman who was shot and killed Tuesday night in a home off Amity Hill Road.
Kayla Danae Davis, 27, was pronounced dead at the scene after Iredell County Sheriff's Office deputies responded to 3533 Amity Hill Road in response to a 911 call reporting a domestic dispute about 7:09 p.m., Sheriff Darren Campbell said in a news release.
The caller reported hearing yelling and screaming coming from the home and then heard a gunshot, Campbell said.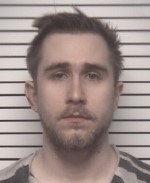 A few minutes later another 911 call was received from a male caller at 3533 Amity Hill Road, according to the news release. The man, identified by the ICSO as Thomas Ulester Swakla, said he shot the woman after she came at him with a baseball bat, Campbell said.
When deputies arrived at the home, they found Swakla, 26, crouching down in the carport. When Swakla was ordered to stand up and show his hands, the deputies noticed a pistol tucked in the waistband of his pants, the sheriff said.
The suspect was then disarmed and detained, according to the news release.
The deputies immediately saw Davis on the carport floor with severe injuries. First-aid was attempted, but the victim had already succumbed to her injuries, Campbell said.
The deputies then entered the home to check for additional victims and located another female and three small children in the home.
The crime scene was secured and ICSO detectives and crime scene investigators arrived to process the area.
Swakla was transported to the Iredell County Sheriff's Office where he was interviewed by detectives.
Based on the witness statements and evidence gathered at the scene, detectives obtained a warrant charging Swakla with murder. He was charged and then ordered held without bond.