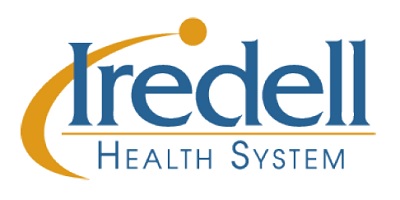 Special to Iredell Free news
Iredell Health System, in partnership with the Iredell Physician Network, is pleased to welcome Family Nurse Practitioner Kaleah Hendren to the Family Care Center of Mocksville.
Hendren has worked within the Iredell Physician Network for two years and has 16 years of healthcare experience. She hopes to build on the strong foundation that the Family Care Center of Mocksville already has.
"I want to grow the facility and bring forth new patients and practices to the office, reaching out to all ages in the community," said Hendren.
Hendren wishes to provide a warm, open environment to her patients where they can speak to her about anything and everything. She strives to make her patients feel comfortable and relaxed while providing them with the education necessary to better understand their condition.
"I want my patients to take charge of their health. I want to help guide them and show them that with proper diet, exercises, and medication management, they can make a difference in their health and reach their individual goals," said Hendren.
Hendren earned an Associate Degree in Nursing from Mitchell Community College before receiving her bachelor's degree in nursing from Gardner Webb University. Wanting to continue her education, Hendren earned her Master's of Science in Nursing specializing as a Family Nurse Practitioner from South University. She completed graduate school with honors while working full time.
When not at work, Hendren devotes her extra time to her family, spending time with her husband, son, daughter and son-in-law. She enjoys outdoor activities and exploring new places with her family.
Hendren's favorite healthy tip is to stay well hydrated.
"Water is very important to the body. It flushes your system of toxins, promotes skin hydration, helps maintain blood pressure, prevents kidney damage, lubricates joints, and it is great for weight loss," she added.
Hendren will practice at the Family Care Center of Mocksville, located at 101 Wilkesboro Street in Mocksville. If you would like to schedule an appointment with Kaleah Hendren, FNP, please call 336-753-0800.
About Iredell Health System
Iredell Health System includes Iredell Memorial Hospital; Iredell Home Health; Iredell Wound Care & Hyperbaric Center; Community and Corporate Wellness; Occupational Medicine; the Iredell Physician Network and more. Iredell Memorial Hospital is the largest and only nonprofit hospital in Iredell County. The comprehensive healthcare facility has 247 beds; more than 1,700 employees; and has 260 physicians representing various specialties. Centers of excellence include Women's and Children's; Cardiovascular; Cancer; Surgical Services and Wellness & Prevention. The mission of Iredell Health System is to inspire wellbeing. For a comprehensive list of services and programs, visit www.iredellhealth.org.