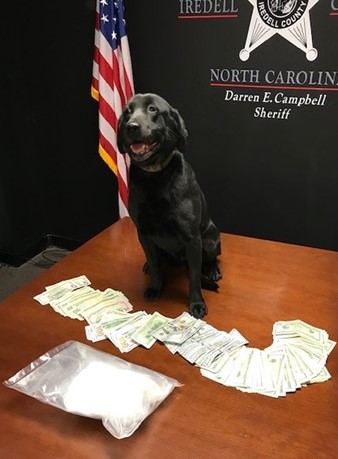 FROM STAFF REPORTS
Two New York men, including one who recently completed a 20-year prison sentence on drug charges, face cocaine trafficking charges after Iredell County Sheriff's Office deputies seized cocaine after stopping a vehicle on Interstate 77.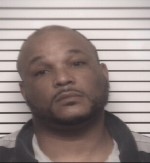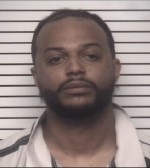 Sheriff Darren Campbell announced the arrests of Matthew Matias-Gonzalez, 31, of Elmira, N.Y., and Odalis Gonzalez, 42, of Manchester, N.H., in a news release Thursday.
Deputies assigned to the ICSO Interstate Criminal Enforcement Team conducted a traffic stop on a 2020 Chevrolet Impala on I-77 southbound at the 62 miler marker for a traffic violation on Wednesday, March 3, Campbell said.
After approaching the vehicle, the deputies encountered Matias-Gonzalez, who was driving, and Odalis Gonzalez, who was the passenger, according to the news release. The two men were reportedly traveling from Elmira, N.Y., to Charlotte,.
After deputies spoke with the men, ICSO K-9 Abby was called to the scene to assist with the traffic stop. Abby gave a positive alert on the vehicle for the presence of an illegal narcotic, the sheriff said.
Deputies searched the vehicle and located 1.7 pounds of cocaine concealed in a duffle bag in the trunk of the vehicle along with $10,576 in cash, according to the news release. The cocaine was valued at $77,500.
Matias-Gonzalez and Gonzalez were arrested on scene. They were transported to the Iredell County Detention Center, where each was charged with Felony Trafficking Cocaine by Possession, Felony Trafficking Cocaine by Transport, Felony Possession with Intent to Sell or Deliver Cocaine and Felony Maintain a Vehicle for the Sale or Use of a Controlled Substance.
The two suspects appeared before Magistrate Imes, who issued each an $850,000 secured bond on these charges.
Odalis Gonzalez was recently released from federal custody after serving a 20 year sentence for previous drug crimes, Campbell said.